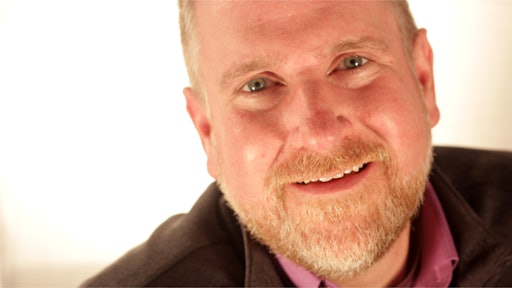 Electronic data interchange (EDI) systems are more than 30 years old. They no longer work effectively in today's challenging, hyper-competitive and volatile business environment. Combine that with the rigid requirements of a company's enterprise resource planning (ERP), it's no wonder most companies become stuck. However, recent technology innovations are presenting a plethora of opportunities. Those that seize them will get themselves unstuck and be in a lead position to capture tangible competitive advantages.
In order to create an edge and unlock the next level of revenue realization, companies are evolving their supply chains away from antiquated EDI systems to next-generation business networks combined with value-rich technologies for business process applications and predictive analytics. Together, they are real game-changers, allowing companies to reconcile the tension between the specific requirements of their ERP instance, and the wide variety of processes and technologies across their trading partners. Removing this friction is the first step to bringing the outside-in supply chain to a company's enterprise.
Outside-in supply chains enable companies to conduct more efficient commerce, develop deeper trading partner relationships, achieve forward-looking flexibility, communicate more effectively with social, gain predictive insights into market opportunities or disruptions, and more. Outside-in supply chains allow companies to deliver an Amazon-like, customer-centric experience that buyers expect.
A supply chain operating network (SCON) ecosystem is a capable and differentiated platform to achieve these powerful results. What makes a SCON so special?
Efficient scaling for network value creation at a fraction of historical costs.
More nimble and responsive existing technologies and investments.
Straightforward inclusion of business rules within the network.
Better market demand sensing and responses through powerful insights.
Interactive network, not just a collection of point-to-point connections.
End-to-end collaboration and visibility across networks, processes and partners.
The integration of existing business applications and/or third-party applications.
Maximizing the revenue-enhancing potential of your ERP.
Replication of your key ERP rules (both inside or outside your firewall).
Agnostic network that eliminates the limitations of standards-based networks.
Supply chain operating networks are specifically targeted for the process industries in which companies need to connect their end-to-end supply chains from suppliers to end customers. The process industries are moving away from a manufacturing focus to more of a supply chain view that links supply with demand. Many process manufacturers are spinning off their commodity divisions as a way to increase bottom-line revenues. When they do this, they are upgrading their SAP systems to allow the capability to track and trace products down to the pallet level, which requires extensive collaboration and communication among trading partners and various operations. This is the perfect scenario for a SCON in which end-to-end visibility is key to successfully becoming more of a market-driven, outside-in enterprise.
According to industry analyst group Gartner, end-to-end supply chain visibility will increase 50 percent by 2018. Gaining end-to-end supply chain visibility provides significant benefits, such as higher order fulfillment rates, improved customer service levels, higher profitability, increased operational efficiency and higher revenue growth. Using a SCON that offers collaboration and visibility capabilities, companies experience better on-time performance, reduce variability in lead times and free up working capital.
Per Gartner, the quantitative benefits of end-to-end visibility include:
Inventory savings of 20 percent of value.
Increased forecast accuracy of about 25 percent.
Improved service-level agreements (SLAs) to consistent 98 percent levels.
Freight charge reductions from 5 to 3.5 percent of volume.
Decreased inventory on stock from just over 10 days to fewer than seven days.
Reduction in workforce by 10 percent.
A one-year return on investment (ROI) of the implementation.
With end-to-end supply chain visibility, businesses will be able to respond more quickly to demand changes, absorb disruption and be ultimately better positioned to beat the competition.
Technology Needed for SCON Success
SCONs are built to support a wide variety of integration protocols (RosettaNet, SOAP, AS2, etc.) and message types (iDoc, X12, EDIFACT, CIDX, PIDX, XML, etc.). This allows supply chain trading partners to "come as they are," meaning businesses don't have to change the way they conduct business with each other and utilize the network. Embracing all standards allows for deep transaction introspection, high-speed data mining and rapid interconnectivity of trading partners through reusable interfaces. Capturing clean, actionable, real-time information across a critical mass of trading partners is the cornerstone for driving value out of the supply chain.
SCONs require a robust architecture to give users a clear understanding of what is happening across their supply chain at any given moment—a state engine if you will. This powerful sense-and-respond capability delivers actionable insight to ever-changing conditions, be it seizing market opportunities or avoiding supply chain disruptions.
Adopting an outside-in supply chain is strategic, focuses on what matters to the customer and creates collaborative partnerships that derive real value from your supply chain over time. As generational change comes to the workforce and the web-enabled worker becomes the new leadership, using a SCON to scale your network into a revenue-producing value chain with significant results is a winning strategy. It accounts for continual change in things like demand so you stay ahead of your competition.