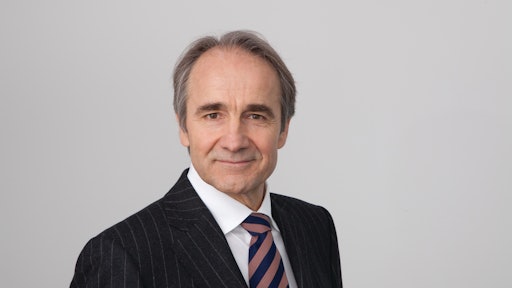 When CEO Karl-Heinz Streibich welcomed attendees to Software AG's 2013 Innovation World 2013 last week in San Francisco, he stressed the theme of the three-day event, "Powering the Digital Enterprise."
"Not every business is digital," he said, "but every business must become digital." Regardless of industry, company size or business function, four forces—mobile, social, cloud and big data are transforming business processes and technology platforms in fundamental ways. Digital has re-shaped how companies manage security, loyalty, support, public service, supply chain, talent and other critical functions. And digital businesses like Amazon, Salesforce and Twitter are using the four forces to create new markets and topple industry leaders.
It's not easy. Streibich noted five steps along the road to becoming a digital business:
Transformation through IT portfolio management.
Alignment through collaboration and process analysis.
Agility through integration and process automation.
Visibility through human interface to data and information.
Responsiveness through real-time solutions.
In his presentation, Dr. Wolfram Jost, CTO, explained that how fast an enterprise is able to react to changing market conditions, its ability to introduce new business models and to follow mandatory rules and regulations are vital for continuous success. The speed of change decides who wins the race. But, he said, today's IT landscapes are not designed for change. They are designed for cost efficiency and standardization, and are missing the required flexibility and adaptability, which help make up the digital enterprise.
"Digitization is much more than automation. [You must] change your interaction patterns with your customers and improve customer engagement," he advised. "Process control shifts to the customer. Based on the convergence of cloud, mobile, social and information, you must give the customer mobile access to your product and give them social interaction.
"Reinvent your business model. That's at the top. Whether you like it or hate it, it's a fact. It's not an option. It's a must."
New Products
Darmstadt, Germany-based Software AG announced the release of two new products to its stable: Process Live and Portfolios Live. It also launched the latest version of its webMethods platform (9.5). All three are designed to advance and maximize the business opportunities and competitive advantages of digitization.
The first two are part of the cloud-based suite Software AG Live. Process Live integrates social collaboration with process improvement. It's built on the ARIS technology platform, and lets users design, share and collaboratively improve processes in the cloud. Portfolios Live, also cloud-based, provides CIOs with the ability to manage and transform IT landscapes based on budget, regulatory, legal and technical information.
The new features in webMethods 9.5 include Elastic ESB (enterprise service bus); Social BPM (business process management); and Mobile BPM.
Elastic ESB lets customers dynamically scale their implementations into private and public clouds, allowing them to handle peak demands and bring on new capacity quickly and without downtime. Social BPM provides guidance tools to help users be more effective and efficient in managing and completing tasks. With Mobile BPM, users can remotely monitor in-progress processes with a pre-built mobile business process monitoring application that's available in the Apple App Store and Google Play.
Innovation Awards
Software Ag also presented its annual Innovation Awards. The winners and their categories were:
Innovation: US Bank.
Digital Transformation: Ekurhuleni Metropolitan Municipality, the East Rand region of Gauteng, South Africa.
Customer Service: Nielsen.
Productivity: Electrolux.
Partner Innovation: Amdocs, a Missouri-based provider of software and services for communications, media and entertainment industry service providers.
Process Excellence: DB Netze AG, an arm of the German national rail company, Deutsche Bahn.
IT and Business Alignment: Discovery Communications.
Notes and Quotes
"99 percent of tweets are on mobile, but companies only spend 1 percent on mobile. 70 percent of mobile searches lead to action in one hour. Think mobile first," - Erik Qualman, keynote speaker and author of Socialnomics.
"Technology is not a supporting function, but a very key part of your business," - Edy Liongosari, managing director, Accenture.
"Transforming our entire product line to digital is one of the biggest business opportunities in the last 20 years to make money," - William Ruh, closing speaker and vice president, GE's Global Software and Analytics Center.
A few more thoughts from Ruh:
"One aircraft with two GE jet engines transmits one terabyte of data per day. And there are more than 20,000 planes in the fleet. That's big data!"
"IDC (International Data Corp.) estimates that only 0.5 percent of the world's data is being analyzed."
There are predictions that in the not too distant future, 50 billion machines will be connected. "It will change business."
"Data without analysis has no value. It's useless."
Here are a couple of fun items to finish up. Petra Burgstaller, BPM and enabling lead for the Coca-Cola Company, spoke on BPM in the context of global ERP. Coke, she said, has 700,000 global employees who help provide 1.8 billion servings per day. The product is legally available in all but two countries: North Korea and Cuba.