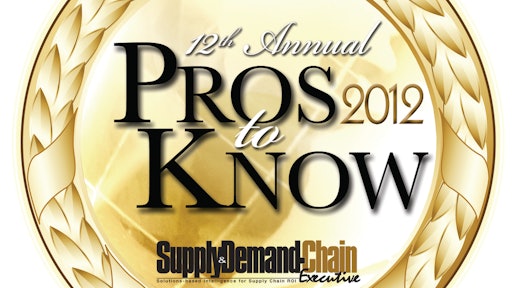 In a transformational era where resources are declining but demand for service is increasing, only the bold and innovative thrive—especially in the healthcare industry.
A recognized leader within its industry, Memorial Hermann Healthcare (MHH) had to find new and creative ways to minimize costs while increasing quality services. Its strategic vision translated into the implementation of a state-of-the-art procurement and payment process to improve working capital, reduce processing costs, increase productivity and enhance customer service—a project known as Procure-to-Pay (P2P) automation.
A paperless world
It was clear to Memorial Hermann that the mainstream "All in One" P2P solutions in the market required significant cash outlays, were not customizable, and required extensive internal resources for deployment. For Memorial Hermann, its P2P Automation solution had to be configured to meet its business needs requiring specific expertise in the invoicing, workflow and payment arenas. In the end, the Project Team determined a "Best-in-Breed" approach was required.
After considerable due diligence, Memorial Hermann chose Direct Commerce as its P2P automation partner and American Express as its payment partner. The two solution providers would bring a new automated process—similar in concept to today's online banking—to MHH suppliers.
The P2P automation project would coordinate suppliers and buyers into one synchronized pipeline for procurement, invoicing and payment. The solution would eliminate paper transactions, require business rule validation and end the era of manual data entry. Information would be synchronized and transparent between MHH and its suppliers.
The ultimate solution would be a secured online self-service portal where MHH suppliers could log into and view purchase orders; submit validated invoices; track invoice and payment status; search records; and quickly query MHH Accounts Payable (AP) in a real-time manner. All this functionality would be managed and stored in a centralized and secured online supplier self-service portal provided by Direct Commerce.
The driving rationale for automation
MHH faced a number of converging issues that required more resources to operate its bifurcated procurement and payment systems. The bottom line? MHH had to do more with less to meet such demands as:
¦ A rapidly growing healthcare system with additional operating units, purchases and payments
¦ Increased supplier expectations for prompt payments
¦ Increased communication visibility between Memorial Hermann and its suppliers
¦ Greater cash flow management needs
¦ Reduced staff to handle payment processing
Furthermore, calls from suppliers were increasing because of paper-based invoicing and check processing. The P2P automation project would address all of these issues to meet such goals as:
¦ Working capital stabilization and enhancement
¦ Reduction of data entry labor, phone support and processing errors
¦ Assurance of data synchrony/transparency between suppliers and MHH
The working capital goal would be achieved by moving more than 500 suppliers to an electronic payment method. The reduction of labor and processing errors would be achieved through the supplier self-service portal.
Implementation is half the battle
Initially, the MHH project team met weekly with P2P automation partner Direct Commerce to define the supplier self-service portal requirements and supplier on-boarding process. Direct Commerce then configured, tested and rolled-out the P2P automation portal. They also managed and conducted the supplier on-boarding process from start to finish which included all supplier communication, training and enrollment. Selected suppliers received a communication letter signed by MHH executives explaining the new P2P automation project.
"Direct Commerce made the supplier on-boarding process easy," explained Donald Sands, Director of Accounts Payable at Memorial Hermann. "Within two months they had hundreds of suppliers trained and using the portal. Direct Commerce's friendly and responsive approach to training and support—in addition to the very intuitive nature of the Portal itself—helped our suppliers get comfortable quickly. In addition, Direct Commerce does not charge suppliers to use the portal so suppliers were highly motivated to enroll and get started."
In the end, not only was Memorial Hermann able to increases its daily cash on hand but also pay its suppliers in a timely manner.
Solution success: essential ease of use
Memorial Hermann has a strict policy of only making payments against accurate, validated invoices. The Direct Commerce supplier portal ensured financial integrity of the four-way match process.
Direct Commerce was able to seamlessly integrate data feeds with Memorial Hermann's Enterprise Resource Planning (ERP) system and display MHH purchase orders on the portal. In one step, these purchase orders could be "flipped" into an invoice by the supplier. The invoice was accurate because it was identical to the purchase order and—through electronic submission—the invoice was validated quickly and was less expensive to process.
Logging into the portal and tracking invoice status and payment information is now easy. With Quick Search capabilities and reports organized by date, looking up information is fast. The supplier self-service portal also includes an innovative dialog feature through which suppliers send messages to Memorial Hermann and get timely responses to their questions. All data is cross-referenced and linked to the appropriate invoice and purchase orders for easier information access. For each purchase order and invoice, a document "history" section is logged in order to identify all data exchanges between MHH and the supplier.
"The portal is intuitive and easy-to-use for suppliers," said Daron Whisman, CPSM, Director of Financial Services for Memorial Hermann Healthcare. "And because there are no fees to the supplier, they're eager to use it. Within months of going live with Direct Commerce, suppliers were trained and operating in the self- service business model reducing end-to-end costs dramatically."
Memorial Hermann experiences reduced invoice approval cycle times and lower processing costs because of its supplier self-service portal. It is also able to manage cash flow more proactively. The P2P automation project provided a sustainable competitive advantage that maximized working capital, reduced processing costs, increased productivity and enhanced customer service.
"We couldn't be more pleased with the results," Whisman noted. "The P2P automation project was a collaborative win for our suppliers, our departments and Memorial Hermann Healthcare."