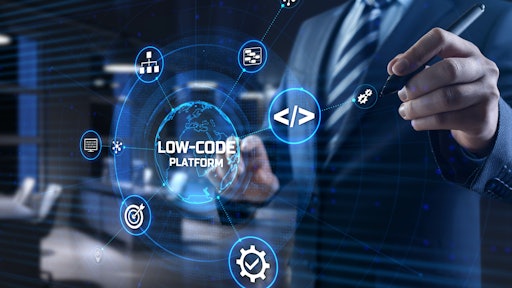 Murrstock AdobeStock_438613725
Immersive technologies like augmented reality, 3D virtual environments and conversational commerce drive value for digital commerce organizations, bringing the best of "physical" shopping into digital. New data from the Infosys Knowledge Institute (IKI) Digital Commerce Radar 2023 report found that 80% of digital commerce organizations will implement these capabilities within the next few years, and those that have already adopted immersive experiences increase their likelihood of being a top performer against competitors.
But it's not just enough to build novel experiences – they must be fully transactional and seamlessly woven with traditional Web and in-store shopping. There can be no disparity between product pricing and inventory, or promotions and loyalty perks. Customer engagement must be captured and passed back to all touchpoints to ensure all experiences remain personalized, relevant and value-added.
To support these requirements, brands and retailers need hyper-flexible, API-driven commerce technology that connects commerce data across all consumer touchpoints, and is extensible to accommodate all unique business requirements. While mainstream MACH (Microservices, API-first, Cloud-native, Headless) platforms satisfy the first part, they lack the open-stack property that unlocks limitless innovation.
MACH has reached critical mass but lacks a critical property
Also dubbed "composable commerce," MACH has become the IT pattern of choice for brands that want to deliver innovation faster. According to data from IKI, over half (51%) of companies have adopted MACH in some form, with 95% planning to do so by the end of 2024.
MACH solutions are known for their flexibility – they can reach far more touch points than legacy monoliths can – their APIs are available "as is." Organizations that buy commercial-off-the-shelf APIs can't modify or extend them, while competitors can easily procure the same suite of APIs to achieve similar things.
Companies that want to truly innovate want to customize or add new APIs to their commerce systems and have them work harmoniously with every composable app in their stack. Some solutions are designed with an open stack that allows developers to fine tune individual microservice capabilities, and build new microservices to handle emerging and bespoke use cases.
How MACH-X Supports Immersive Commerce
AR and VR
Augmented reality (AR) and virtual reality (VR) bring physical objects into the digital experience. Brands and retailers can generate 3D replicas of any product with low cost apps, and most modern mobile phones come with native AR functionality. Nearly all major home goods merchants offer 3D room planners, and many fashion and beauty brands support virtual try-on.
AR/VR can increase engagement and provide benefits like reduced returns, and consumers want these features. Google reports that products with AR/VR content convert 94% better than those without, and more than 90% of consumers currently use, or would consider using AR/VR for shopping.
Certain technologies help merchants support augmented experiences through any mobile browser, without the need for a separate app. However, most AR experiences are cookie-cutter and essentially do the same thing. They lack an "on brand" character and nuanced features. Imagine layering additional capabilities like AI-powered chat, voice search and loyalty context. Or, embedding the experience right into a product detail page. Today, that's only possible with MACH-X.
Virtual stores in the metaverse
Gartner predicts that by 2026, 25% of people will spend at least one hour a day in the metaverse, and McKinsey believes the metaverse will drive $2.6 trillion in value for ecommerce by 2030.
Within a typical virtual store, shoppers can browse, engage with 3D products and exclusive NFTs, customize their own products, earn loyalty points and more. Brands use the medium to celebrate product launches, host virtual fashion shows, and launch branded video games.
The problem for these first-movers is their virtual stores are still siloed from their main channels – the website and "real store." What happens in the metaverse, stays in the metaverse. But virtual stores can become part of the "seamless customer journey" by integrating with commerce APIs. The next generation of virtual stores will incorporate the capabilities of conversational commerce through the ChatGPT API to allow shoppers to ask questions and engage with virtual salespeople and other characters, making the experience more "human."
AI and automation
ChatGPT's public release pushed generative artificial intelligence (AI) to the forefront, claiming the fastest growing user base of all time. Today's hottest business topic is how to harness the power of AI and automation across back-end functions and front-end customer experiences.
AI automation has the power to increase productivity, accuracy and innovation across all functions, from marketing and operations to IT and development. This translates into faster new experience delivery and richer customer journeys, and helps businesses generate the digital assets that feed these experiences at scale.
Businesses that want to knit new, emerging AI APIs into their tech stack want the flexibility to do so and deploy them together in the same public or private cloud as the rest of their APIs (or even on-premises).
Immersive commerce is not new, but it is ripe for innovation. Digital leaders that want to move first should seek the technology that can help them move, today.