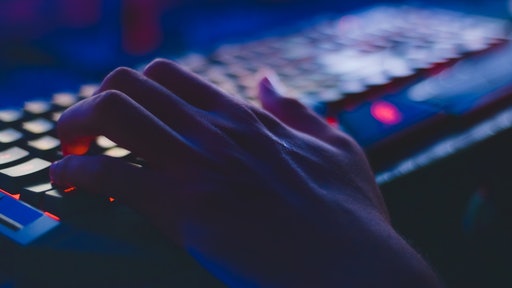 Pexels
A new study from Kantar and Profitero reveals that just 17% of brand leaders believe their organizations are ahead of the curve when it comes to organizing for e-commerce, compared with the vast majority (71%) who report they are merely keeping pace or catching up.
For the fourth consecutive year, Kantar and Profitero surveyed nearly 200 brand leaders at consumer products companies globally to understand trends in how companies are organizing and strategizing for e-commerce.
The survey findings reveal that many manufacturers are still unprepared when it comes to readying their business for digital transformation, with most organizations lacking a true strategy for integrating e-commerce into the overall business structure and many continuing to operate in "channel silos." For example, 40% of respondents report that their organizations lack concrete goals or measurable objectives for e-commerce. Only 11% say that each functional team in their organization has specific e-commerce goals built into strategic growth plans and KPIs.
The challenges of managing profitability and supply chain are also seen to weigh heavily on manufacturers—50% of brand respondents ranked pricing and profitability as their biggest e-commerce challenge, while 40% of respondents say that adapting existing supply chain to fit eCommerce is their next biggest challenge — a concern that is only being magnified by the current COVID-19 pandemic crisis.
"Our 2019 survey shows that most manufacturers have fully embraced e-commerce as a strategic necessity, but still have a long way to go when it comes to integrating it into every facet of the business," said Keith Anderson, SVP Strategy and Insight at Profitero. "It's evident that CEOs need to be investing more to modernize their organizations for digital transformation and most importantly, doing more to include e-commerce in the job descriptions of everyone in the company."
"While most organizations continue to prioritize e-commerce and employ solid strategies to build their businesses, there are several key areas that they can better embrace to reach the next level of growth. The key question now is what does 'advanced e-commerce' look like, and what will it take to achieve this," said Rachel Dalton, Director of eCommerce and Omnichnannel Insights at Kantar.
Other key findings:
· Most manufacturers are trying to force fit offline strategies into the online world, which is only making channel conflict and profitability issues worse. One quarter of brand respondents (25%) report their companies lack a dedicated eCommerce assortment strategy, while 38% report they are simply adapting their offline assortment for eCommerce. 32% report that they have yet to develop an e-commerce specific pricing strategy.
· Organizations are struggling to do little more than tackle the basics when it comes to content. Brands have invested more in product content than any other area of eCommerce but still struggle to achieve quality over quantity. 60% of companies only have basic content and/or basic plus enhanced for top SKUs; only 15% are optimizing content to drive sales lift.
· The true promise of using data and analytics to drive sales growth remains elusive. 61% of brand respondents are only accessing sales and share data for their retailer websites and are not investing in digital shelf or shopper panel data to understand how to optimize opportunities. Just 8% are applying predictive analytics to their e-commerce business.