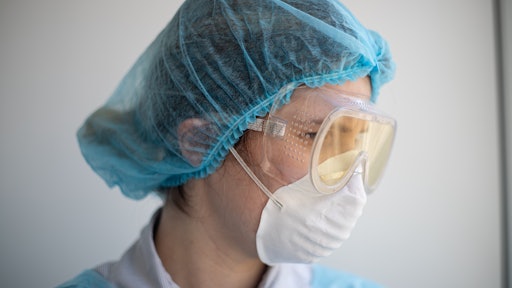 Pexels
Coresight Research, Gerber Technology, Li & Fung and MMG Advisors are joining together to create a pan-industry working group, known as RetailersUnited, that will unite to save lives and jobs by creating a centralized platform to source and distribute PPE to those on the front lines of the Coronavirus disease (COVID-19) pandemic.
With advisers hailing from the healthcare industry, this new ecosystem, will connect manufacturers, retailers, consumers, healthcare organizations and others looking to donate (services, materials, goods, time, or funds). Not only does the platform, which will run similar to a decentralized Craigslist or LinkedIn site, based on user-generated content and trusted relationships, solve logistical problems by connecting supply to demand in new channels, but it also deals with issues at the source by connecting manufacturers with information on what they need to make and how to make it, so that non-PPE manufacturers can pivot to today's most urgent necessities.
"For those on the front lines, whether in healthcare, delivery or retail, every day they risk their lives, as if in wartime combat. These people need to be properly protected. So it's incumbent on those of us who have the skills, connections and platforms to put together solutions like this. We've brought together some of the world's best minds and problem-solvers for a coordinated response that will help protect our frontline providers and workers across the country. We have the platform and we have the players," says Deborah Weinswig, CEO or Coresight Research.
The promise of RetailersUnited is to help save lives by providing PPE to healthcare front line workers while also saving jobs by re-orienting manufacturing and supply chains toward essential needs, helping keep them in business, as well as by helping retailers run their businesses safely in the age of COVID-19. It will include external links as well, to a FaceBook group (which will enable us to curate users and have a de facto discussion group), Bashi.co (for supply chain type requests), a link to Philos health for donations, a "resources" page and/or a link to LinkedIn, and will incorporate a way to accept online payment.
"Critical to this initiative are three needs, first to make sure existing PPE manufacturers keep operations running and scale, secondly, to help non-PPE manufacturers re-tool to PPE and thirdly, to help match demand with supply of PPE products through a partnership network," says Karsten Newbury, Chief Strategy and Digital Officer and PPE Task Force Leader of Gerber Technology.
"At BASHI we felt deeply that we needed to help in any way possible to combat this global pandemic. In early March we launched a design campaign for woven masks; but as COVID-19 continued to impact everyone's lives we knew we needed to do more. With the launch of RetailersUnited, I knew this was the perfect opportunity to utilize our technology to make the biggest impact possible & BASHI COVID CARE was born, with the goal of matching supply and demand for PPE and related products and services," says Kyle Markley, CEO and Founder of BASHI, a start-up within the Fung Group.
Others are starting to take note, such as one startup, Fashwire, which is donating a dollar for every download of their app. Other supporters and advisors include Cohn Reznick, MSQ Ventures, XCEL Brands, CGS, Global Brands Group, Fung Academy and Soles4Souls.
RetailersUnited has been registered as a 501c3 not-for-profit structure, therefore all proceeds generated will be donated to PPE and helping those on the frontlines.