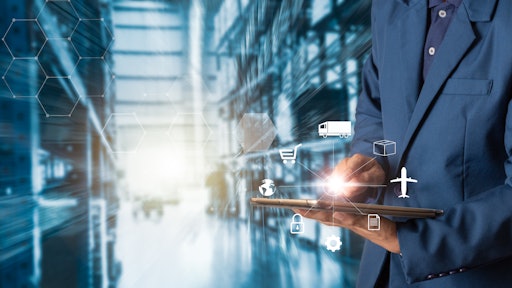 Getty Images
Exostar announced the formation of an A&D Supply Chain Working Group to define and develop the industry journey roadmap for a next-generation solution that benefits buyers, suppliers, and commercial and Government customers throughout the supply chain. The Working Group includes executives from industry leaders such as BAE Systems, Boeing, General Dynamics, Huntington Ingalls, L3Harris, Leidos, Lockheed Martin, Northrop Grumman, Raytheon, Rolls-Royce and the UK Ministry of Defence.
"A&D companies share supply and customer bases, as well as challenges in supply chain security, quality, and operational efficiency," says Sri Yellepeddi, Exostar's senior director of supply chain. "It makes no sense for each of them to reinvent the wheel. Our vision was to bring them together to cooperatively find common ground, overcome these complex hurdles, and develop the process and functional plans for a next-gen supply chain platform that best serves the industry."
The A&D Supply Chain Working Group's activities focus on technology modernization roadmap alignment by identifying business drivers, their impact on the industry, and how they translate into current and future supply chain solution and operations requirements. Today's most pressing drivers include digital transformation, supply chain cybersecurity, network and application integration and interoperability, master data management, and supplier qualification, sourcing, and efficiency.
"Given the sensitivity of the information we handle, the critical customers we serve, and the lifecycles of our programs, our industry must move deliberately," says Paul Kling, vice president of procurement at BAE Systems Inc. "As we do that, we've got to find ways to better leverage technology, upgrade our end-to-end supply chain processes and solutions, and improve the supplier experience. The Working Group allows us to exchange ideas, define best practices, and agree on a common journey map."
Members of the A&D Supply Chain Working Group identify non-competitive areas of alignment to incorporate into a next-generation solution. These include standards and forms to capture and manage supply chain information, data security methods and protections for sharing controlled unclassified information and covered defense information, and a "network of networks" model that promotes master data management and integration initiatives while preserving and protecting privacy, sensitive information, and intellectual property.
Per these objectives, the A&D Supply Chain Working Group defined initial themes to progress the industry journey roadmap:
Collaboration (including orders, supply planning, and documents)
Onboarding user experience (including vendor qualification)
E-sourcing (including RFx support)
Interoperability (including network and application integration)
Security (including the forthcoming Cybersecurity Maturity Model Certification)
"Nations, states, and cyber criminals target companies belonging to the A&D supply chain, looking for vulnerabilities to exploit. We need to ensure we engage in commerce with suppliers who meet security standards like CMMC," says M. David Wilkins, vice president of contracts and supply chain at Raytheon. "The efforts of the Working Group will complement the Government's program and will result in a more resilient supply chain, protecting important information without sacrificing cost, schedule, or quality."