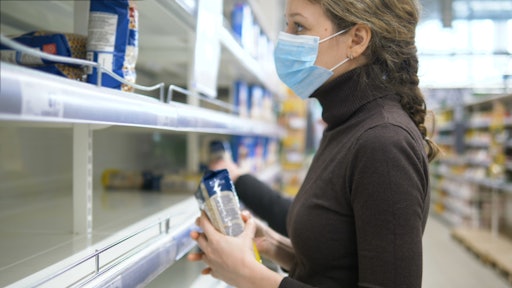 wifesun - stock.adobe.com
New research from Orange Business Services found that the supply chains in 40% of multinational corporations were unable to cope with the crisis created by the pandemic. Providers of artificial intelligence (AI), cloud, 5G and big data analytics will play an even more important role in strengthening supply chains, especially as the pandemic continues to unravel in relation to the COVID-19 vaccine.
The survey of 320 enterprises, focusing on the manufacturing, transport and logistics sectors, revealed that the global crisis has dramatically changed attitudes to risk. Some 83% of respondents said they are more aware of supply chain risks, such as raw material shortages, manufacturing shutdowns or transport blockages, than 12 months ago.

Nearly eight in 10 say they have accelerated their digital supply chain strategies. In addition, almost 50% of companies surveyed said they are now looking at overhauling risk procurement and risk management strategies within the next two years.

Automation is also set to increase in prominence to handle rapidly changing demand levels. Currently 42% of enterprises surveyed say they are using automation to manage risks, and this will double over the next two years.

Two out of five respondents said their supply chain could not cope at the height of the crisis.