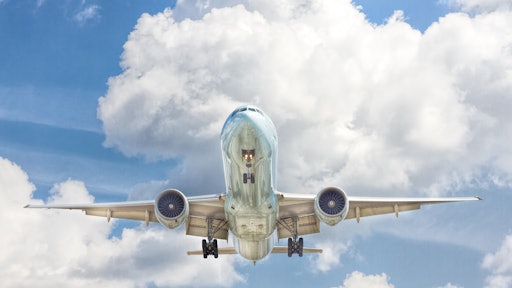 Photo by Ethan McArthur on Unsplash
Flexport is suing Western Global Airlines, alleging the company failed to offer its services properly.
The companies made a deal last year that said that WGA would provide a 747-400 freighter for rotations between Hong Kong and Los Angeles for four years. 
In a court filing, Flexport claims that "the 747-400 suffered from numerous mechanical and other service issues... [as a] result of the failure by WGA to properly maintain and/or operate the aircraft."
The company alleges that the aircraft became "inoperative" and was sent for repairs that took more than three months. 
WGA offered Flexport an MD-11F, which was claimed to be "far inferior to the 747-400" that Flexport was contracted to use. The company said that the aircraft was not fit for the commercial purposes that it needed for its business 
The Loadstar reports that the MD-11F also had a series of mechanical failures and delays. Under the contract, Flexport could cancel the agreement 60 days after sending a written notice if WGA failed to meet its operational performance level, which is defined as reliability dropping below 80 percent during any two-month rolling period. 
According to WGA's report for March, its on-time performance was 66.1 percent, while in April it was 80.3 percent, which places the average below 80 percent, Flexport argues. However, WGA is disputing Flexport's claims, The Loadstar reports.