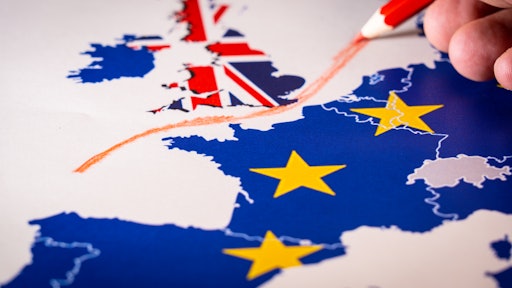 Getty Images
U.K. lawmakers voted to delay the Brexit process, saying that it needed more time to break the deadlock over Britain's departure from the European Union. However, MPs rejected a call for a second referendum.
CNN reports that Theresa May will ask European leaders to grant an extension to Article 50, the legal process under which Britain is leaving the EU. The extension needs to be approved by all 27 remaining leaders, if not, Britain is continue its planned exit on March 29.
May still faces a challenge as she must persuade 75 MPs to change their minds on an alternative Brexit plan. If her deal is rejected for a third time, a longer delay to Brexit will be required, forcing the U.K. to take part in elections to the European Parliament and continue paying into the EU budget, CNN reports.
Since Britain voted to leave the EU over two years ago, its politicians are as divided as ever on how to move forward. The lack of clarity has effected cities, with some EU leaders unsure of granting an extension to May to renegotiate her deal.
"We take note of tonight's votes. A request for an extension of Article 50 requires the unanimous agreement of all 27 member states. It will be for the European Council to consider such a request, giving priority to the need to ensure the functioning of the EU institutions and taking into account the reasons for and duration of a possible extension," an EU Commission spokesperson says.