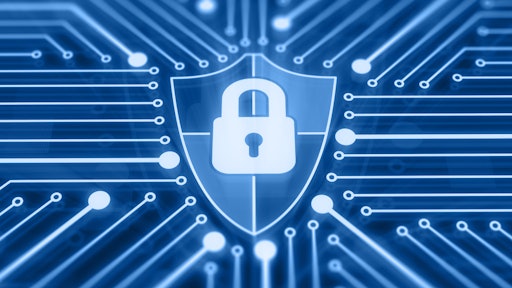 While it seems like the manufacturing sector is safe from cyberattacks, research shows that coordinated cyber espionage targets manufacturing more than any other sector, Material Handling & Logistics reports.
In the survey conducted by ISACA and the Digital Manufacturing and Design Innovation Institute, it explored the cybersecurity challenges faced by the manufacturing industry, highlighting how manufacturers face security concerns in fields related to IoT-integrated devices and employee error. Additionally, manufacturers still struggle to find skilled cybersecurity staff and underspend on security training.
The survey found that at least 78 percent of manufacturing organizations have a formal process for dealing with cybersecurity incidents, while 68 percent have one for ransomware attacks. Additionally, 77 percent of those surveyed expressed confidence in their security team's abilities to detect and respond to advanced persistent threats.
Still, cyber attacks are occurring within the sector. At least 34 percent reported that they were experiencing more cybersecurity attacks than a year ago. The survey also found that 81 percent of manufacturing organizations are somewhat to very concerned about the potential cybersecurity risks with personal, internet-connected devices. Meanwhile, 58 percent won't allow those devices to be connected to the corporate network and 72 percent don't allow the devices to connect to the corporate network on the manufacturing floor.
Material Handling & Logistics reports that finding skilled cyber-staff is still a challenge, saying that it takes an average of five months to fill the open open positions.