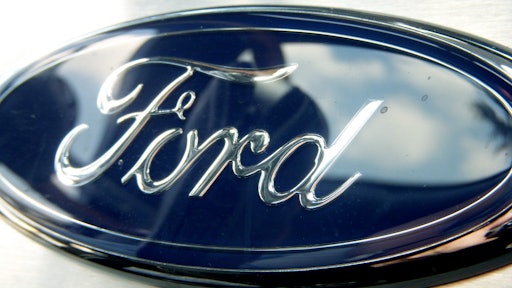 President Donald Trump took to twitter once again to share his opinions on Ford manufacturing overseas. He claims that as a result of the tariffs the automaker can now make its vehicles in the U.S., but the company was quick to disagree.
"Ford has abruptly killed a plan to sell a Chinese-made small vehicle in the U.S. because of the prospect of higher U.S. Tariffs." CNBC. This is just the beginning. This car can now be BUILT IN THE U.S.A. and Ford will pay no tariffs!

— Donald J. Trump (@realDonaldTrump) September 9, 2018
In a response to the tweet, Ford says, "It would not be profitable to build the Focus Active in the U.S. given an expected annual sales volume for fewer than 50,000 units and its competitive segment. Ford is proud to employ more U.S. hourly workers and build more vehicles in the U.S. than any other automaker."
According to the Detroit Free Press, the impending trade war is actually hurting Ford by forcing it to forfeit sales the could've had while importing the low-volume niche vehicle. Last month the company canceled plans to import the Focus Active crossover due to escalating costs. The Focus Active was set to replace the Ford Focus since the automaker is phasing out entry-level cars as it focuses its production on pickups and SUVs.
While building the small car still may be the plan, Ford has made it clear that it would be too costly to produce in the U.S, Detroit Free Press reports.