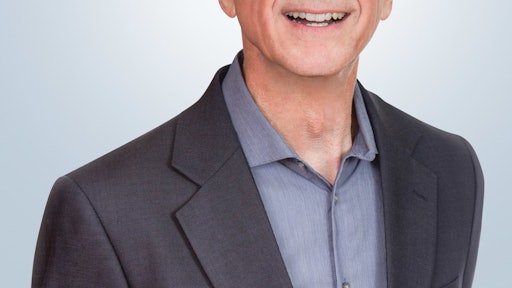 Are you confident your company is achieving the best possible asset recovery results? Do you know whether your return rate could go a few points higher? Or how feasible it would be to slash five, 10 or even 20 percent off your days of inventory?
If not, you're not alone. Most businesses don't know what's truly achievable for companies of their kind. As a result, most asset recovery goals are guesstimates. Often, they're not aggressive enough, which means companies are leaving a lot of money on the table and dissatisfied customers in their wake.
To reach true asset recovery potential, you need industry-appropriate, well-vetted benchmarks that you can measure against, aspire to, and then, with the right plans and best practices, attain.
Asset Recovery Benchmarks by Industry
Best-in-class asset recovery benchmarks vary by industry, as you can see by the above sampling (figure 1). This makes sense, since it's affected by the maturity of each industry's asset recovery practices and the make-up of their customer base. For instance, the medical figures reflect the fact that many medical equipment OEMs have recently begun expanding from selling solely to businesses (i.e., hospitals, physician groups) to also targeting the burgeoning at-home consumer market. Recovering devices from the latter group entails different challenges and requires a different set of skills and processes. In addition, rampant growth in both business and consumer market segments is leading many medical device OEMs to focus more on driving efficiencies.
Similarly, the wireless industry figures reflect that, in addition to supporting advanced exchange programs, wireless companies are introducing and increasingly relying on leasing programs. Service providers are adapting asset recovery practices to handle the resulting spike in disconnected, non-pay customers and the need to accelerate advanced exchange for higher-priced handsets.
| | | | |
| --- | --- | --- | --- |
| | Recovery Rate Day 90* | Return Velocity (Days)** | Days of Inventory** |
| Technology OEMs | 93.3% | 16.2 | 22.2 |
| Medical Device OEMs | 83.1% | 22.3 | 40.9 |
| Broadband Service Providers | 90.0% | 17.1 | 28.7 |
| Wireless Service Providers | 86.9% | 13.8 | 23.8 |
Figure 1. OnProcess Asset Recovery Benchmarks, Fall 2016. Based on 6,755,678 transactions.
* Higher is better
** Lower is better
Best Practices Drive You Closer to World-Class Results
Best practices for attaining those benchmarks measure in the dozens. They also vary by industry—and continually evolve as new technologies and methodologies come on the scene.
That being said, world-class asset recovery operations all benefit from Voice of Customer, business rule-based scripting and Propensity-to-Return analytics:
Voice of Customer initiatives capture, analyze and generate actions based on agents' verbatim notes from interactions with customers. They provide newfound visibility into customer viewpoints, and often, uncover issues that clients didn't know exist—both of which are critical for continual process improvement. In fact, many times customers suggest new, and very viable, remedies to address root causes.
Clear business rules for messages also are essential. They spell out the exact information agents should convey to each customer in brief, focused voice messages.
Propensity-to-Return is a form of predictive analytics. It entails analyzing historical data to create a scoring model that indicates who is more likely to return assets. You then create strategies to segment customers based on how they should be approached and where to focus proactive outreach, and develop tailored messages that meet the distinct needs of each group: those with high propensity to return, disengaged customers and those who are underserved. This enables you to achieve faster returns with less effort.
Industry Benchmarks Are Not a 'Nice-to-Have'
When it comes to optimizing asset recovery, industry benchmarks are essential. They enable you to develop sound, realistic goals instead of guesstimate targets. With these benchmarks in hand, you're empowered to create and implement action plans that result in the best possible recovery rates, velocity and days of inventory—and deliver the largest cost savings, efficiencies and customer satisfaction improvements.