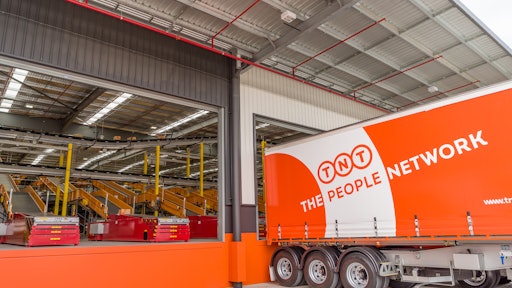 Three men whose passports were confiscated because the Australian Security Intelligence Organization (ASIO) warned they posed a potential national security threat were later employed at a depot sending air freight packages from Melbourne Airport.
In a case exposing major gaps in the vetting of employees in sensitive sectors, international freight company TNT scrambled in May to remove the trio from its depot near the airport after the firm was contacted by federal counterterror officials.
The three are supporters of some of the five men charged in the so-called "tinnie terror" case—an alleged attempt by five men to sail a small boat to Indonesia before heading on to Syria to fight for Islamic State. In fact, it was only the trio's well-publicized presence at a court hearing for the terror accused that led to the discovery they were working in a depot dispatching packages on domestic and international flights, as well as on trucks.
Air freight industry and security sources said workers in the TNT depot could potentially interfere with air freight in a manner that posed a threat.
To read the full story, please click here.