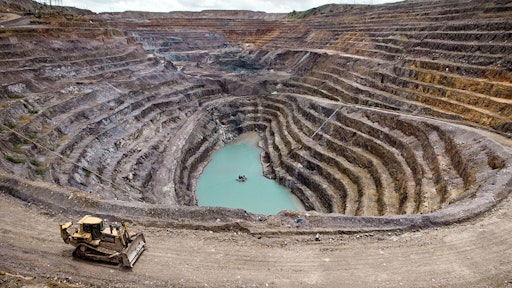 Early this month, a deal was struck for a mine on the outskirts of the Congolese jungle.
Freeport-McMoRan Inc. agreed to sell its copper and cobalt mine in the Democratic Republic of Congo to China Molybdenum Co. (CMOC) for $2.65 billion. At the time, the reasons for the proposed sale appeared clear: Freeport needed cash to pay down $20 billion of debt, while China was on an acquisition spree that already saw CMOC agree to snap up Anglo American Plc's niobium and phosphate unit in Brazil.
But a new report from Macquarie Capital Ltd. underscores the strategic nature of the proposed acquisition, with China's interest in the second metal—cobalt—at the heart of the deal. As the country seeks to modernize its economy and pivot away from traditional, pollution-heavy industries, the need for niche materials becomes more pressing and China is striking deals to take control of fragile commodity supply chains that stretch around the world.
"The Chinese commodity business model is pretty clear," wrote Macquarie analysts led by Colin Hamilton. "Source raw materials wherever available and have enough capacity to process these, ideally exporting a small volume of refined products. This worked well over the years where plentiful raw material supply is available. But this raw material supply is also the risk to the model, should it become overly reliant on a small number of suppliers."
To read the full story, please click here.