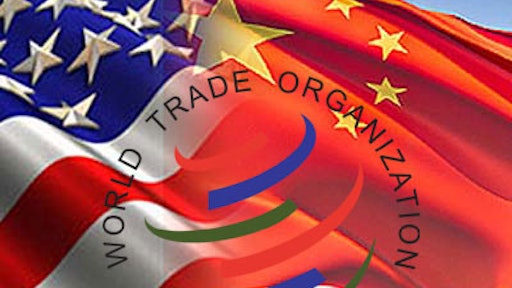 April 15, 2016—China ended an incentive program that effectively subsidized exports from small firms, a year after the U.S. challenged it at the World Trade Organization, U.S. officials said. The subsidy program benefited seven industries, including textiles and seafood, by giving companies a small, but crucial advantage in exports, contrary to the rules of the WTO, U.S. officials said.
U.S. officials have estimated that particular program amounted to around $1 billion over three years—a drop in the bucket compared with overall Chinese exports to the U.S., which totaled $482 billion last year.
American firms say Beijing effectively subsidizes billions more in exports through its support for state-controlled behemoths that ship low-cost products around the world, threatening rivals in the U.S. and other countries.
The Obama administration has sought to boost enforcement of alleged trade violations in part to rally support for new trade agreements, including the embattled Trans-Pacific Partnership, concluded last year with Japan and 10 other countries around the Pacific, but not China. Approval of the pact is now effectively stalled in Congress.
To read the full story, please click here.