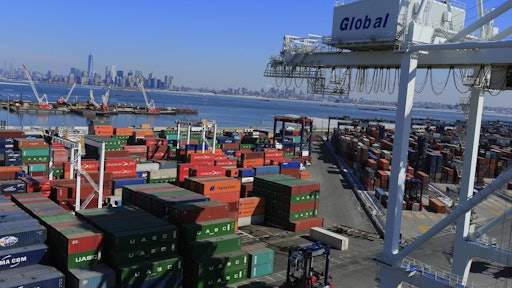 April 12, 2016—A report from U.S. retailers said ocean-borne imports are growing faster than previously expected, suggesting gathering confidence in the consumer economy.
Import volume at major U.S. container ports grew 3.7 percent in February from January to 1.54 million 20-foot-equivalent units, or TEUs, according to the monthly Global Port Tracker by the National Retail Federation and research firm Hackett Associates. The report estimates imports dipped slightly in March, but that volumes will edge up to 1.61 million TEUs in both July and August.
The report, which previously forecast a decrease in import volume of 0.2 percent in the first half from a year earlier, has adjusted the estimate to 9 million TEUs in the first half, up 1.8 percent from the same period last year.
"The metrics that we track show significant improvements," including manufacturing indexes in the U.S. and China, said Daniel Hackett, a partner at Hackett Associates. Meanwhile, "the numbers coming in on the East Coast are stronger than we anticipated."
To read the full story, please click here.