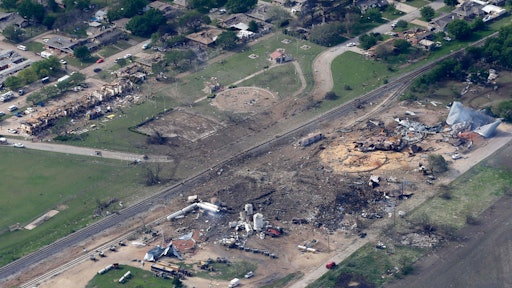 March 24, 2016—New research from the British Standards Institute (BSI) has found that global supply chains gained a combined $56 billion in extra costs last year, incurred by crime, extreme weather, terrorist threats and the migrant crisis that swept across Europe.
The true figures of cargo crime have been hard to come by. Supply security intelligence firm FreightWatch International (FWI) has said it is difficult to accurately assess, but recently concluded that truck theft in Europe amounted to €11.3 billion in 2013. But the new 2015 SCREEN Global Intelligence Report from BSI concluded that $22.6 billion was lost globally due to cargo crime.
It cited a 30 percent increase in truck theft in South Africa in the last year alone, "with thieves using high levels of violence and switching from targeting only high-value goods to also targeting lower-value items," while China's Guangdong province has also seen an alarming increase in thefts from moving vehicles on motorways.
In India, criminals have been operating with increasing sophistication, with gangs developing new techniques to steal goods without breaking customs seals in order to avoid detection—in 14 separate incidents, which are through to be the work of just three gangs, export containers were targeted after customs seals had been fitted, but before the shipments had reached their load ports. The containers were then diverted to gang-controlled warehouses where the panels were cut out and the goods removed; the seals were left intact, however, delaying discovery of the thefts until arrival at consignees.
To read the full story, please click here.