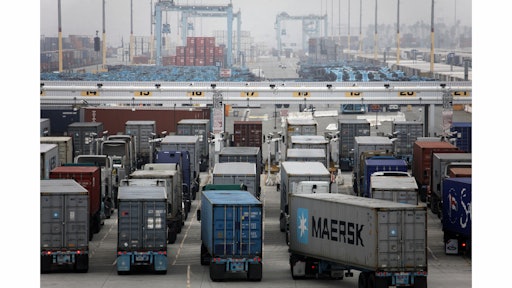 March 2, 2016—Shippers and carriers remain pessimistic about future labor issues on the West Coast, despite indications this week that Pacific dockworkers and port employers are finding common ground, according to The Wall Street Journal.
At the Trans-Pacific Maritime conference organized by The Journal of Commerce in Long Beach, CA, representatives from the International Longshore and Warehouse Union and the Pacific Maritime Association said they'd consider extending their labor contract to 10 years from the current six-year term in an effort to maintain steady operations at the ports.
But a live survey of conference attendees found that well over 80 percent expected to see just as much labor-related disruption in the years to come.
"We can't forget what happened in the past," said Jonathan Gold, supply chain and customs policy lobbyist for the National Retail Federation, speaking on a separate conference panel.
To read the full story, please click here.