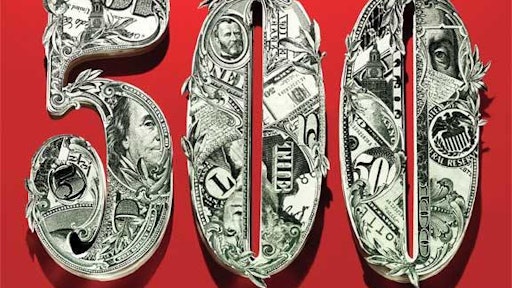 San Francisco—Feb. 29, 2016—After processing more than 20 million contracts for market-leading healthcare, technology, financial services and legal services companies, Seal Software revealed a scary truth about the Fortune 500: Some have no idea what is lurking in their contracts.
When companies understand exactly where their contracts are and, even more importantly, what is buried within them, they can make more informed decisions in order to maximize revenue opportunities, mitigate risk and reduce expenses.
The following is a Top 10 list of actual examples of what Seal found in customers' contracts after five years of working with leading organizations across a variety of industries. This list demonstrates how Seal Software used its contract discovery, extraction and analytics solutions to address critical problems, and deliver real business value.
Unnecessary Costs: Three years after a takeover, a large energy company discovered it was auto-renewing a lease costing $400,000 per year on property it didn't need.
Missed Opportunity: An IT company was losing 4 to 8 percent of its revenue by failing to enforce retail price index increases that it had fought hard to negotiate—it just didn't know what contracts they were in.
Increased Legal Risk: Only after a software giant bought a startup did it discover that it inherited an unlimited liability provision—a small problem for the $1.5 million startup, but a much bigger problem for the $1 billion enterprise.
Increased Legal Risk: A member of a company's sales team was making a habit of signing for both parties in the organization's supplier contracts.
Contract Inefficiency: A major financial institution was inundated with more than 1,000 requests per year for intelligence from its contracts, so it created dedicated on- and offshore teams to handle requests, each taking from two days up to two weeks to complete.
Contract Inefficiency: A multinational healthcare company reduced the time to review its contracts from 4 hours to 1.5 hours, freeing teams up to focus on higher-value initiatives.
Unknown Risk: Five years after a telecommunications company purchased a major competitor, it still had no idea of the liabilities contained within the 500,000 contracts it acquired in the takeover.
Unknown Risk: A compliance officer who wanted to examine a large set of contracts did not know how to locate or examine contracts that were password-protected within the company's extensive database.
Legal Exposure: Following a major data security breach, a compliance officer at a business-to-business (B2B) organization struggled to know immediately which parties the company was required to inform, and the timing and structure of the notifications.
Contract Negotiation: A retail group wanted to change payment terms across its supplier base, but could not identify with which suppliers they were able to do so.
The Seal Software platform is built on a unique combination of natural language processing, machine learning technologies and latent semantic indexing to immediately identify relationships between terms and concepts. Seal Software's current customers include: HP, Deutsche Bank, Bosch, Deloitte, KPMG, McKesson, Orbitz and Salesforce, among many others.
"I'm the first to admit that contracts might seem largely administrative once they're signed, but the fact is they contain huge amounts of risk, cost and opportunity, as demonstrated by our Top 10 list," said Ulf Zetterberg, co-founder and CEO of Seal Software. "The potential impact of not knowing what's in your contracts is intensified by increasing merger and acquisition (M&A) activity, threats to data security, new regulatory requirements demanding swift compliance, and businesses fighting to save time and money. Contracts are at the heart of it all—knowing not only where they're hiding, but what's lurking in their text."
Companies in this article