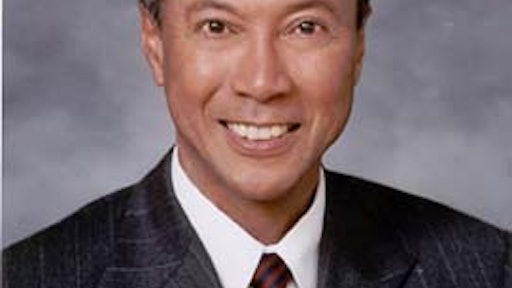 CHAMBERSBURG, PA – Jarvio Grevious of Sacramento, California, has been named to the board of advisors for e-LYNXX Corporation, a leader in procurement innovation and management in the United States and Canada.
"Jarvio has a tremendous amount of state government experience, and this will benefit our outreach to state government officials with whom we have discussions about improving procurement processes to benefit taxpayers," said William Gindlesperger, chairman and chief executive officer of e-LYNXX. "Our automated vendor selection technology reduces costs by 25% to 50% for procured goods and services and improves overall procurement efficiencies."
Grevious, a former deputy executive officer for CalPERS (California Public Employees' Retirement System) and chief deputy director for the California Department of Social Services, has broad executive-level experience in policy development and administration in both commercial and government settings. He is a senior project consultant with CPS HR-Consulting in Sacramento.
Previously, he was executive director of public sector strategies with Extend Health, a market leader in providing defined-benefit Medicare programs. At CalPERS, he directed the purchase of health care for more than 1.2 million CalPERS enrollees and advised the chief executive officer and the board of administration. At the California Department of Social Services, he was appointed by the Governor as chief deputy director and he was responsible for more than 4,500 staff and an annual budget exceeding $21 billion. He advised the department director, the Health and Welfare Agency and the Governor's Cabinet on social services policies.
Upon joining CalPERS, Grevious had more than 23 years of California State service. Additionally, he has served as an interim deputy director of the Department of Social Service's Office of Child Support Services, deputy director of administrative services for the California Energy Commission, a director and supervisor for the Office of the Legislative Analyst, a legislative consultant for the California Department of Education, a fiscal and policy analyst for the Office of the Legislative Analyst and a budget analyst and management auditor for the California Department of Finance.
Grevious holds a bachelor's degree in finance and economics and a master's degree in business administration from California State University, Sacramento. He has participated in the Program for Senior Executives in State and Local Government at Harvard University's John F. Kennedy School of Government.