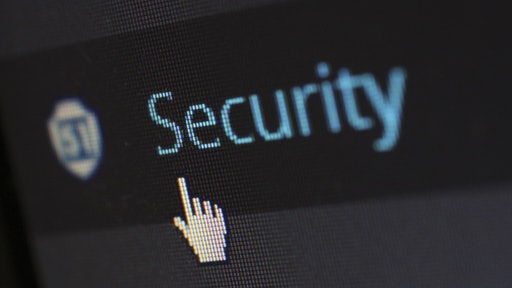 Pexels
The growing pressure on global supply chains is pushing companies to engage alternative supply lines and ramp up new relationships with vendors of critical resources. However, it's important to remember the supply chain disruption of today is likely to continue into the foreseeable future, especially as U.S. manufacturers and other industries are urged to shift from Chinese suppliers to domestic suppliers. Furthermore, research shows that 70% of C-suite leaders believe the most significant lasting impact of the pandemic crisis will be supply chains moving more local, not global.
Now more than ever, it's important to set up procurement processes that enable fast supplier onboarding, without opening up your supply chain — and your organization as a whole — to fraud, compliance and security risks.
Automation drives efficient and secure supplier onboarding
The most critical step in mitigating risk during supplier onboarding is the removal of manual processes. Organizations that automate supplier onboarding and risk management have proven more prepared to onboard local suppliers and weather the disruption of the shift to remote work. However, it's not too late for those companies lacking automated tools. Business leaders still have an opportunity to leverage automation for supplier onboarding, risk and compliance management, e-procurement, e-invoicing and other forms of electronic payment.
Investments in automation pay off in both the long term and short term, and provide myriad benefits for distributed teams, such as increased accuracy across all supplier data and the elimination of duplicate accounts. The automation of procurement processes not only enables quick supplier onboarding without compromising controls, such as regulatory compliance and support for important policy initiatives, but also improves collaboration with suppliers in real time, with complete transparency.
Ensuring local suppliers are the right fit
When automating the onboarding process, create questionnaires that assess a supplier's risk based on their financial health, ethics and business continuity preparedness. This shouldn't be a one-time exercise — make sure this assessment happens each time you engage with a new vendor. The next step is to validate the supplier's identity in real time to prove they're not a bad actor.
Here are the three most important questions to include on a questionnaire with a new supplier:
Do you have the working capital necessary to remain viable over our contract period?
Understanding a supplier's financial health before engagement is critical. The key is to establish regular, transparent communication to ensure your supplier has the operational and working capital support they need. If suppliers find themselves cash-strapped at any point during the relationship, you can be proactive about providing support with early payment programs or supply chain financing.
Do you have a documented and tested InfoSec continuity plan?
Confirm your vendors have a comprehensive InfoSec continuity plan — in other words, they have prevention and recovery strategies in place to deal with ongoing cyber threats. You may think this requirement should be limited to IT suppliers. Not so. Avoiding this type of large-scale payment fraud in your supply chain begins with assessing whether new suppliers are equipped with advanced security controls (often backed by automation) that are less prone to human error.
Are any key employees or senior management members of the supplier organization a government or public official?
Increased instability in many regions of the world has put companies at greater risk of bribery or geopolitical disruption in their supply chains. Fraudulent transactions often correlate with countries that score high on the global Corruption Perception Index. When onboarding any new supplier, check that they are not on a Politically Exposed Persons list or an otherwise prohibited party (e.g., OFAC, the FBI and Interpol).
Confirm supplier identity on an ongoing basis
While validating supplier identities is a crucial step in the onboarding process, it's important to remember that validation does not only happen at the start of a relationship. Identity validation should also be conducted before each payment is made to a supplier. Without this continuous validation, organizations risk conducting business with suppliers that, in the interim, have been flagged by the government as off limits.
For example, Taiwanese and Hong Kong shipping companies recently helped North Korea evade international restrictions on its petroleum trade, resulting in sanctions from the United States. When sanctioned entities in a company's supply chain go undetected, it can lead to devastating consequences, such as large fines and jail time. In fact, according to research from CSI, 22% of fines levied by OFAC for failure to comply with prohibitive organization lists are over $1 million.
To avoid interaction with sanctioned entities, deploy automated solutions to validate suppliers' identities against lists of prohibited entities while onboarding and issuing payments. Monitoring for politically exposed persons, as well, will help identify cases of bribery, specifically when an employee offers bribes to government officials or family members. These automated validations can be paired with human investigators to aid in confirming matches with prohibited party lists.
Finally, organizations can implement automated bank account ownership validation as a last line of defense against issuing payments to bad actors. This validation confirms in real time that the legal name and business entity type on your supplier's bank account matches the supplier record in your system. If a discrepancy occurs, the payment will be blocked — saving your business from experiencing the devastation of payment fraud.
As organizations navigate uncertain economic times, disruptions to supply chains are more detrimental than ever. Implementing automated procurement and supplier onboarding processes can ease the shift to local suppliers, while helping you mitigate security and financial risks both today and in the future.