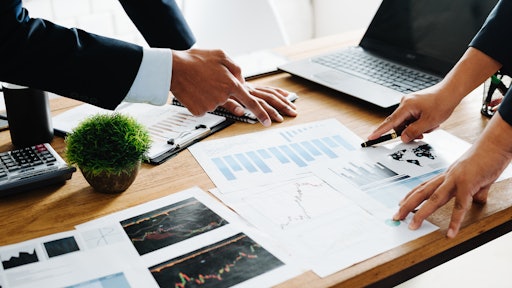 Getty Images
With many regions across the country experiencing spikes in Coronavirus disease (COVID-19) cases, it's become even more important for companies to keep a close eye on the health of their supply chain and manage associated risks.
In order to do so, they need to leverage business continuity plans with health and safety policies that protect their employees, contractors and suppliers, verifying workers are well trained and adhering to policies, and having contingency plans in place to address emerging risks to their supply chains that may impact business operations.
Safety and risk management plans and policies will continue to evolve along with precautions, regulations and compliance standards, as the pandemic unfolds. Companies that include and execute comprehensive, ongoing training and re-credentialing processes can ensure adherence to their safety policies and proactively protect their entire workforce from spreading the virus. This also reduces the possibility of costly disruptions and work stoppages across the supply chain.
Comprehensive health and safety plans should include providing workers with knowledge to ensure they understand the virus, its affects, and measures being taken to protect against it. By sharing factual information about COVID-19—identifying known and new symptoms of the virus, and precautions they can take to protect themselves and others—can reduce the risk of a hotspot occurring within a facility.
Another important training aspect is assisting workers with identifying the affects their emotions can have on their behavior. Emphasizing the importance and consequences a worker's attitude can have and how the various levels of emotions can impact their safety and others around them, can reduce risks. These and additional safety measures should be supported by enhanced communication efforts to promote the importance of safe work conditions to protect the health of their workforce, visitors and vendors within the facility.
Best practices for holistic risk management
To further increase the effectiveness of safety plans, organizations can leverage best practices and policies that have been successfully utilized over the past several months. These include the following:
● Review pandemic contingency plans. As hotspots continue to emerge, organizations should periodically review and test policies, procedures and emergency communication strategies to guarantee pandemic plans initially implemented are still effective and in compliance. This should also include contingency plans to address potential disruptions by key suppliers and an outbreak internally. These contractors, suppliers and other vendors should be thoroughly vetted and evaluated against the company's standards related to safety and sustainability.
● Continuing social distancing efforts. In the COVID-19 era, companies will need to continue to embrace measures such as providing distance learning, installing physical barriers, creating pathways, scheduling staggered shifts and breaks, extending work hours, requiring smaller group meetings and limiting workers from traveling together to job sites.
● Stay up to date on compliance and local standards and requirements. To continually manage risk, organizations need to ensure they remain in compliance with local requirements. This includes the continued use of personal protective equipment – gloves, eye and face protection, and respiratory protection; along with adherence to standards related to occupational exposure.
● Enhanced standardized training programs. To protect workers during the pandemic and prepare them for ongoing outbreaks, organizations should continue to leverage pandemic training and reiterate preparedness as part of their safety training offering. Additionally, organizations need to ensure workers and contractors remain up to date on required safety programs to continue to mitigate risks associated with their job specific tasks.
Protecting the workforce and reducing future disruptions to the supply chain heavily relies on workers having a deep understanding of the importance of newly enhanced standard operating procedures in place, as well as to the potential health and safety consequences for themselves and other stakeholders.
It's equally important to ensure suppliers and contractors are aware and well trained, and are working from and adhering to comprehensive plans that encompass health and safety policies, support, credentialing, and verification procedures.
Working together, organizations can more effectively manage ongoing risks to ensure their workforces return home safely during this and future crises.