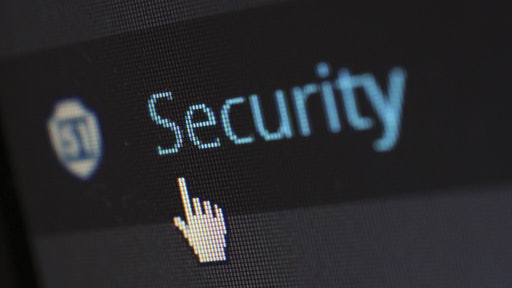 Pexels
As identified cases of the Coronavirus disease (COVID-19) increase, so too do impacts on global supply chains. Raw material shortages and delays, shipping disruption and increasing costs and general uncertainty about future volumes have all created major obstructions. No one can say with certainty when we will return to a state of normalcy. What we do know for sure is that hope is not a strategy.
It is incumbent on business leaders and supply chain leaders to quickly get a full picture of the current state and build out processes to better anticipate future impacts. They must then establish governance structures to dynamically manage and implement the contingency strategies required to proactively navigate the turbulent days ahead.
Supply chain ramifications
For decades, industry professionals have worked to create efficient, complex, global supply chains. In many cases, narrowly focusing on efficiency has left supply chains highly susceptible to disruptions that cause irrevocable harm in both the near and long terms.
Managing through supply chain disruption is nothing new, and most organizations are quite adept at doing so. However, few have experienced a disruption as far-reaching and industry-agnostic as this pandemic. As a result, many companies find themselves woefully unprepared and under-resourced.
Regional manufacturers run lean on inventory and continually focus on improving inventory turnover regardless of source. This can be an effective working capital strategy, but it is detrimental during times of pronounced supply chain disruption. During such events, companies look for other sources, but keeping up with the shutdowns and capacity reduction caused by the COVID-19 pandemic has been difficult. In a recent conversation, a client lamented unsuccessful efforts to stay ahead of the virus. The client had moved production from Asia to Europe and then to the Americas, but each location was quickly affected. This frustration is palpable for companies deemed essential that are confronting multiple-part shortages across their supply bases. Transitioning supply is made even more complicated when redundant tooling and fixtures are not readily available or easily transferable.
The impact of regional manufacturing shutdowns has been further exacerbated by shipping disruptions. Early on in this crisis, shipping containers and ships from China were not filling up, prompting many shippers to delay transport or to take capacity out of the system. The net result included lower service levels and higher rates. Additionally, ports are operating with skeleton labor forces because of local quarantines. These reduced workforces are tasked with more rigorous inspections, resulting in even longer transportation lead times. In response, manufacturers have tried to use alternative routes, but they have met with problems here, too, as air carriers now are backlogged as well. While maritime shipping has picked up as quarantines ease in China, a substantial backlog of cargo remains. Other regions still face quarantines or further losses of workers as infection spreads, which will prolong the continued strain on shipping networks.
Industries are being affected in very different ways. Some are struggling to fulfill orders because of high demand, particularly medical and food product manufacturers. Many others are experiencing a dramatic decline in demand, forcing supply chain managers to balance the supply of what is selling while halting the supply of everything else.
These are unprecedented times. The only thing that is certain is that nearly all supply chains will be disrupted. The global situation remains dynamic. As companies have mobilized supply chain crisis management, best practices are emerging, and the effects are apparent.
Managing the crisis
A coordinated leadership response at the executive level is imperative. Real-time communication, fact-driven decision-making and support of initiatives are foundational and necessary.
Management teams need to clearly identify and understand the activities and processes necessary for effective business operation. The first step is to assess the elements of the supply chain that align with an organization's most critical products and prioritize accordingly. A given organization has thousands of suppliers within its supply chain. Only 20% might be critical, and the failure of an even smaller percentage might truly be crippling to the business. It is thus important to focus on those suppliers first.
Once that subset of suppliers has been isolated, several further analyses are necessary. It is essential to assess the unique environment in which each supplier operates. Manufacturing and shipping difficulties can be better anticipated if the likelihood of potential labor shortages and transportation interruptions can be assessed to determine their impact. While this might be intensely volatile under the current circumstances, even a general idea of what is likely to occur can better prepare companies to deal with shortages and act accordingly.
Additionally, it is important to understand how suppliers are responding. Do they have their own disaster management plans in place? How well are they executing the plans? Gaining clear insights into tier two, tier three, and even tier four suppliers is essential for identification and proactive management of blind spots. These insights should be accompanied by the development of a deeper understanding of whether a supplier can quickly ramp up production and whether it is financially stable. This deeper understanding provides a more accurate picture of the potential supply chain risk. Suppliers with identified issues are then subject to ongoing monitoring and assessment.
This pandemic is an exceptionally widespread and dynamic situation that will continue to unfold in ways that cannot be anticipated. Even best practices will warrant adjustment as new information becomes available. Regardless, companies that establish these foundational practices can be better positioned to manage going forward.
Preparing for future events
Supply chain professionals often lament that they elevate to the level of strategic value only during times of crisis or when savings are required. History has demonstrated that it is entirely possible that many will forget the invaluable lessons we are learning today.
To prepare for future events, management teams should establish more sustainable supply chain risk management programs, including:
● Defining and maintaining a crisis management protocol
● Using strategic sourcing for supplier selection and ongoing evaluation
● Risk-rating suppliers and establishing risk-based monitoring activities, such as:
○ Establishing and maintaining supply chain visibility
○ Developing relevant supplier performance metrics
○ Proactively building out supplier contingency plans for high-risk suppliers and regions
As companies struggle to cope with the fallout from the COVID-19 crisis and plan for their eventual recovery, one thing is clear: Preparation is key. It is far easier to conduct periodic supply chain analyses according to an established plan than it is to conduct them all at once in the midst of chaos.
Supply chain resiliency is best supported by a clearly defined risk mitigation governance structure that is aligned to the strategy of the organization. Establishing protocols, metrics, organizational owners, and related processes can empower organizations to respond more effectively when faced with a crisis.
Hope is not a strategy here. Proactive assessment is essential for organizations that intend to survive this crisis. Business leaders and supply chain leaders must act quickly to fully comprehend the current situation, build out processes in response, establish governance structures, and implement the contingency strategies required to manage the turbulent days ahead. Both companies that were prepared and those that were not can learn invaluable lessons that they can use to navigate the new landscape.