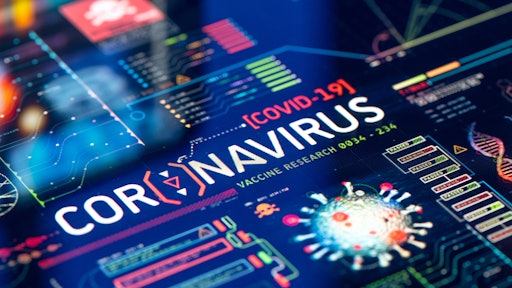 Model N
Since word of the Coronavirus disease (COVID-19) outbreak first emerged, tens of thousands of people have been affected, with the number of cases growing daily. Along with its devastating impact on lives worldwide, the virus is also leaving its mark on countless industries and the global economy.
For tourism, for example, these include airlines cancelling flights, cruise ships quarantining passengers and state departments issuing travel warnings. Retailers have shuttered stores, and manufacturers are suspending production. Supply chains and transport routes around the world have been severely disrupted.
Already challenged by trade wars and tariffs, the disruption caused by the virus in the life sciences industry could be mixed. Demand for surgical masks, respirators and infection prevention products has skyrocketed, and in some cases, is exceeding supply. As a result, many medtech companies are ramping up production and paying close attention to inventory levels.
On the pharmaceutical side, clinical trials are launching to test possible antiviral treatments. Based on results, demand for certain drugs could increase significantly as governments race to stockpile adequate supplies and pharmaceutical manufacturers generate additional inventory.
Then there's the other side of the coin. China is considered a major growth market for pharma and medtech. With sales reps cancelling in-person customer calls and patients avoiding trips to healthcare facilities for fear of contagion, sales figures and growth for numerous drugs and equipment could be drastically impacted. Recently, leading companies have announced that these expected negative impacts on first quarter sales could range from $10-$40 million. This could result in sudden shifts in the overall market, and those that are the quickest to respond to demand or first to market will take the leading edge.
Many medtech and pharma manufacturers are bracing for expected supply chain problems. While the FDA does not license any vaccines, gene therapies or blood derivatives that are manufactured in China, some raw materials do come from China and other Asian locations. This could cause supply concerns, as companies stockpile materials or search for other suppliers. Disruptions could prove beneficial to some, however, if competitors are sidelined, companies may be able to raise prices.
The U.S. Food and Drug Administration also fears the Coronavirus outbreak will cause drug and medical supply shortages. In a statement released on Feb. 14, the FDA stated, "We are not waiting for drug and device manufacturers to report shortages to us—we are proactively reaching out to manufacturers as part of our vigilant and forward-leaning approach to identifying potential disruptions or shortages."
The Coronavirus is a wake-up call for companies. Once the initial impacts of any crisis are mitigated, it's all about foreseeing the next "when."
In this dynamic environment, companies must future-proof for supply chain disruption. All facets of an organization must have real-time visibility into revenue impact, inventory, pricing and contract commitments and regulatory requirements.
Automation unlocks the necessary intelligence to ensure your organization has real-time and consistent insights into current inventory by partner and region, knowledge of end-customer sales and product backlog activities that empower organizations to mitigate potential disruptions.
The key to minimizing the impact of supply chain disruption is for life sciences companies to maintain global visibility and adopt digital technologies that help:
1.       Gain real-time visibility into pricing, contract commitments and contract performance.
2.       Improve contract and regulatory compliance.
3.       Receive timely regulatory guidance to help ensure compliance with changing regulations.   
4.       Accurately process rebates, chargebacks and tiered pricing discounts.  
5.       Eliminate silos across people, processes and technologies.  
With accurate and timely insight into all aspects of revenue execution, companies can make informed decisions and take a strategic approach to capitalizing on opportunities that eliminate revenue leakage and grow market share.