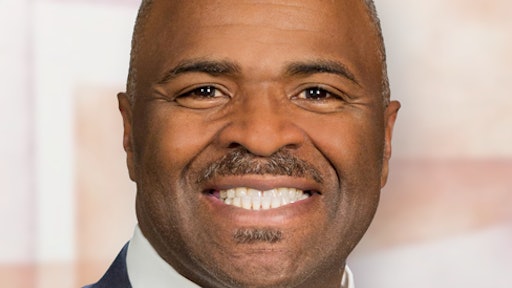 Weaknesses in the supply chain can impede productivity, add significant cost to a company's bottom line, and create difficulty in delivering value. Identifying and mitigating these weaknesses will enhance the organization's ability to deliver value at a manageable cost.
Listed below are a few ways to identify supply chain weaknesses that could help improve supply chain performance and capitalize on opportunities.
Assessing the Entire Supply Chain
The supply chain can be assessed in many ways. One of the easiest and most fundamental tools is process flow mapping. Initiating process flow mapping, from the design phase through order completion, is essential in ensuring productivity. Weaknesses are identified and eliminated throughout the supply chain. This ensures a faster delivery cycle for products and services. This mapping process also can provide a means for the organization to review and understand all critical inputs, outputs and interfaces relevant to achieving the desired results. It also can provide visibility into areas of low efficiency and productivity.
Additionally, the mapping process provides an understanding of supply chain dependencies and bottlenecks, and allows for risk mitigation. It also provides the ability to understand the relationship and interdependencies of the human interface with machine systems. This includes information technology and transaction flow. This process provides a holistic view of the supply chain and all that is involved in executing the activities.
Utilization of Quantitative Factors and Data
Historical and current data are of vital importance in determining the success of your supply chain. Utilizing data can point to areas of deficiency and weakness. It can uncover errors that have driven unfavorable supply chain decisions. This data can be used to develop and align business strategy. Quantitative factors should take into account financial indices and dimensions, as well as performance targets. The data and metrics should maintain considerable visibility in the organization and be monitored at all levels. Ultimately, data and concurrent metrics measure the health of the processes and identify problematic issues.
Workplace Observations
Observing the supply chain is another good way to identify weaknesses. This approach can be as simple as going to the functional areas and watching the activities as they transpire. This practice is well known in manufacturing circles as Gemba Kiazen.
With this approach, instant feedback is given to the observer. The observer can immediately tell if the processes are functioning to design and if the coordination of the activities and planning is being executed correctly. It also can assess the level of supplier and operations performance, leading to better controls. This technique is not limited to the operational shop floor or warehouse. It also can be utilized in customer facing functions and have a global reach.
Utilization of a Value Chain
Value chain is a set of interrelated activities a company uses to create a competitive advantage. Establishing a value chain determines the primary activities performed in order to deliver value. This involves determining core and support activities. It provides clarification and can prevent weaknesses from showing up in the supply chain. It helps companies to focus on primary activities and drives support toward these core functions. It allows the company to understand its strengths and compare them to its competitors. This can help maintain a superior positon over their competition and deliver at a higher success ratio due to their understanding of core competencies.
SWOT Analysis
Strength Weaknesses Opportunities and Threats (SWOT) analyses can be completed in a way that simply assesses the company's strengths and weaknesses overall or dives deeper to find weaknesses throughout the entire supply chain. Reviewing the attributes of both the vendor SWOT and company SWOT can lead to finding areas in need of improvement, as well as areas that are already performing well.
The SWOT will allow the organization to maximize company buying power and control lost opportunities to generate revenue and mitigate unfavorable costs. In addition, SWOT can have an impact on utilization and deployment of company's human resources and capital, ensuring that they are deployed effectively.
Another important aspect of the SWOT analysis is to provide clarity to the organization on how to use their economic scale to leverage buying and selling. A deeper dive will provide vision into the performance of the vendor, and in many cases, reduce or mitigate the impact of delays in product delivery. This process helps align the company's strength to the strength of the supplier and the business model.
Identify Potential Risks/Threats in Supplier
It is important to measure supplier performance capability and increase performance visibility. This will provide insight into risks and improve the performance of the supplier. In addition, this will help to uncover and remove a lot of hidden waste and cost in the supply chain. Many supply chain inefficiencies can be attributed to poor business practices at the supplier level. Identifying these practices can provide a clear means to leverage the supplier base and impact performance.