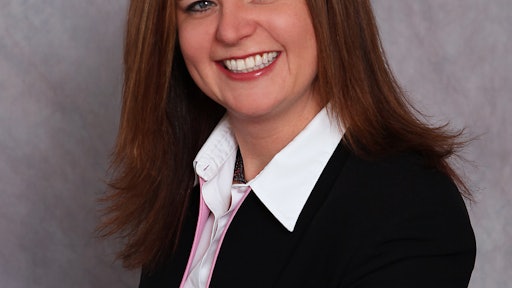 Highly personalized shopping experiences. Intelligent stores. Remote interaction with products. All of these scenarios are predicted to be a part of the next major game-changer in the retail supply chain—the Internet of Things (IoT).
If you think IoT is in the far-off distance, think again. The retail industry is beginning to make serious moves toward IoT innovation and this will only continue to grow throughout 2016. A recent Retail Systems Research (RSR) report found that 72 percent of retailers surveyed reported that they have IoT-related projects already underway. Retailers also reported they mostly feel prepared and optimistic to meet the IoT challenge.
This is perhaps because the IoT trend will most likely follow similar innovation patterns as omnichannel retailing. Those now on the cutting edge of inventory accuracy, digital experiences and automated processes will be ahead of the curve when IoT becomes mainstream. This is the time for members of the retail supply chain to investigate how they will adapt to a world of personalized and optimized shopping experiences that go beyond today's traditional view of omnichannel. The retail sector is beginning to invest heavily in IoT. Recently, Juniper Research's mid-2015 report revealed that retailers seeking to capitalize on IoT technologies will spend an estimated $2.5 billion in hardware and installation costs by 2020, nearly a four-fold increase over 2015's estimated $670 million spend.
Here are three indicators that point to the retail industry as a driving force of IoT's success:
1. Item-Level Tracking Using Radio Frequency Identification (RFID)
In the IoT world, reporting data in real time for fast, interactive business decisions will be absolutely essential. There currently lies a huge opportunity to help deliver more efficient and agile supply chains. Similar to the role it plays in omnichannel retailing today, RFID at the item level will enable the real-time inventory visibility needed to satisfy consumer demand and automate replenishment for consistency in stores and across digital platforms.
To enable the movement and sharing of data through many disparate systems, standardized processes and procedures will be needed to ensure a rapid response. Without standards to ensure all supply chain partners are communicating based on a common language, IoT development is sure to be disjointed at best. Standards—such as the electronic product code (EPC) that works in tandem with the passive ultra-high-frequency (UHF) RFID tags used in retail today—enable better interoperability, and proved over the last decade to deliver a consistent and reliable inventory view. The use of item-level RFID raises inventory accuracy from an average of 63 percent to 95 to 99 percent, according to the RFID Lab at Auburn University. The RFID Lab also reports that item-level RFID improves inventory labor productivity by 96 percent.
We are already seeing examples of IoT-like retail environments that leverage RFID for more integrated shopping experiences fueled by real-time data. One Levi's store in San Francisco was transformed into a brick-and-mortar IoT proof of concept. With RFID tags on every single item on the shopping floor, Intel devices feed data through cloud-based analytics engines. Levi's and Intel are showing how, in an IoT world, merchants can track inventory status, purchase data, item popularity and even shopper movement in this groundbreaking store. This includes measuring a customer's dwell time on a product, and the time between the product leaving the shelf and the actual purchase.
Industry analysts predict RFID will be a necessary part of the foundation for IoT and a key enabler of this new highly connected environment—but it won't be the only one. The IoT ecosystem includes sensors, device management, professional and managed services, advertising, digital signage, energy optimization, security systems, smart shelves and doors, and so much more. All of these moving parts will be connected by additional technologies including Wi-Fi® and Bluetooth, to name just a few.
2. Store and Internet Convergence
The channel integration already being achieved through item-level RFID will be considered an IoT prerequisite. While gaining traction as a main enabler of omnichannel retailing, EPC-enabled RFID will likely evolve to include another GS1 Standard electronic product code information service (EPCIS) as it provides a way to share data about visibility events and objects within and across corporate software systems, representing the true bridge between the physical and digital worlds. It shows the exact context of the data captured—the what, when, where and why—and provides an extended trail of digital breadcrumbs that assists retailers with both speed and accuracy. EPCIS already has broad adoption in the healthcare and retail grocery industries, delivering end-to-end traceability and helping to keep consumers safe from potentially harmful counterfeit goods.
With the Internet connected to the store, much more data will have to be shared instantaneously between things, and online information will have to be complete and accurate to support fast and accurate search and discovery. This work is already underway to help retailers and manufacturers enhance speed to market and embrace e-commerce opportunities.
3. Potential for Manual Processes to Be Automated
Recent Cisco research on IoT found that 48 percent of retail industry business processes could be automated in the IoT world. This paints a completely new picture of the customer experience—from mobile payments to smart fitting rooms to intelligent mirrors and self-help applications—consumer demand for fast product availability, as well as personalized and contextualized interactions, will drive retailers toward more automation in the short term, with an eye on making long-term gains.
The intelligent store in an IoT world will theoretically count its own inventory and serve the shopper with little human intervention. A person's ability to interact with objects could be altered remotely based on their immediate needs (with the appropriate opt-in procedure, of course). A key indicator of growth in this area already is the increased retailer investment in digital signage, which IDC reported will reach $27.5 billion by 2018 (up from just $6 billion in 2013). One can conclude from these reports that retailers will gradually continue to digitize the consumer experience until they reach peak automation.
Target, for example, is staying at the forefront of automated technological developments to achieve omnichannel success, with a clear interest in longevity, too. In 2015 (the same year it implemented an item-level RFID program), Target opened an IoT concept store showcasing a home that stages 35 Internet-connected devices, including door locks, thermostats and music players.
It is clear that, for many leading companies, IoT is on their radar with innovations already in progress. Early adopters recognize that failing to examine IoT's valuable opportunities will mean risking their own future relevance. With a strong emphasis on the relationship between technological advancements and increasing speed in supply chain operations, the retail industry will drive IoT forward in a big way.
Companies in this article