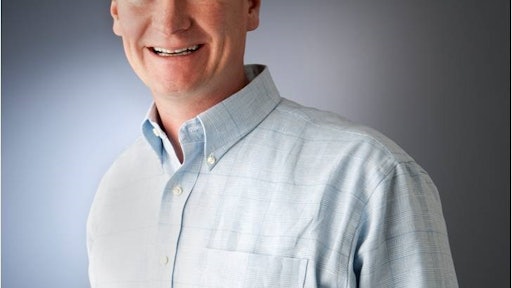 This past October, a simple human error led to a recall of 1.8 million boxes of Cheerios.
As a result of a wheat-flour mix-up, gluten-intolerant consumers who purchased any of the affected product are now at a risk for health issues. On top of this, the brand endured a recall nightmare. This simple, human mistake put both the safety of General Mills' customers and the brand's reputation at significant risk.
Many are asking—could a mistake like this be prevented? The answer is yes. With greater transparency and communication across the supply chain, General Mills could have communicated the error with all stores much more quickly. However, this is certainly not an easy task for suppliers, especially those working with customers ranging from national chain stores to small, local shops. The time it takes to communicate something like this to every single customer is immense.
Suppliers and manufacturers need the capability to monitor and react to problems in real time. For many business-to-business (B2B) companies, this means improvements to customer responsivity through their supply chain or e-commerce platform. Whether this is to report a mistake like the Cheerios incident or confirm a shipment, suppliers can minimize the damages of incidents like the Cheerios recall with a commerce platform that enables fast and efficient communication across the supply chain. The platforms that allow for the most efficient and effective B2B communication are those built in the cloud. They are easy to use and can be accessed on mobile devices.
User Experience Matters
User-friendly interfaces also make the supply chain communication process more effective. This way, if something goes wrong, sales reps, customers, distribution reps and even executives can quickly diagnose the issue and make the necessary changes easily. A user-friendly platform is like a toolbox that provides personalized apps for each player along the supply chain to communicate relevant information with each other in a language that everyone understands.
In the case of the Cheerios incident, a complex e-commerce system likely restricted access for certain players along the supply chain process from receiving the necessary information to reduce the effects of the recall. A simpler, easier-to-use platform could have allowed General Mills to contact everyone from sales reps to distribution teams almost instantly.
Mobile Access Is Crucial
Providing access to key information across all devices is also crucial for minimizing the damaging effects from issues like the Cheerios recall. Sales reps, distribution teams and even customers are constantly on the go, so mobile apps make for the perfect channel to provide them with immediate access to important information.
A responsive mobile app could have given General Mills the power to reach everyone involved with the sales and delivery of Cheerios without requiring them to access the platform from a desktop device. This could have reduced the amount of time it took to reach everyone with information about the recall and directions for moving forward, reducing the impact of the mistake.
Communicating with mass amounts of individuals is difficult in any setting, but for B2B suppliers, a lack of digital technology makes the process even more complicated. This means that, when mistakes like the Cheerios recall happen, it's almost impossible to communicate with the right players in a timely manner, creating a domino effect of problems. But with a user-friendly platform, General Mills could have reduced the impact by communicating with the right supply chain players earlier and more effectively.
Chris Dalton is the CEO of CloudCraze.
Companies in this article