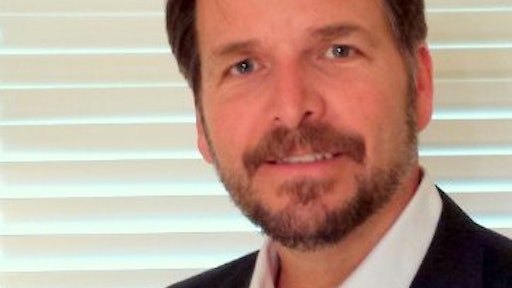 At many organizations, procurement is measured primarily on acquiring goods and services through hitting savings targets and negotiating favorable payment terms.
But those measures are really just the tip of the iceberg. The procurement function is much more strategic than that, providing data-based insights and guidance into strategic business decisions. However, the challenges to this are significant as procurement professionals must focus on:
Accurately assessing risk through a clear understanding of service-level agreements (SLAs), uptimes, liabilities covered and not covered by insurance, and standard vs. non-standard terms and conditions.
Leveraging cost-savings opportunities to better rationalize suppliers, applying sourcing leverage, controlling potentially negative events and improving the tracking of, and execution against, incentives, rebates, etc.
Improving overall efficiency by reducing the time and money an organization spends finding information, processing transactions and enforcing contract obligations.
Increasing spend under management by better control of rogue spending, numbers of vendors and leakage.
The good news is that prioritizing and realizing these objectives is more realistic than ever with technology-based solutions now available for procurement teams to leverage. One of the technologies making the biggest impact is contract management, discovery and analytics.
Contracts Are Key
Contracts embody the relationships with suppliers, capturing the commercial terms, obligations, SLAs, incentives, assignments and what happens if a party fails to deliver on any of the aspects of the relationship. The procurement department must be able to analyze all of the data held within unstructured contract documents, which can range from the 1,000s to more than 100,000 for larger organizations. Those documents may hold high degrees of risk and exposure associated with their supplier relationships.
The problem is the data within their contracts is difficult to manage. Decentralized procurement functions, mergers and acquisitions, and inadequate use of technologies can leave contracts in the wild—sitting on file shares, in SharePoint repositories or hard drives. In addition, various file formats such as images and non-searchable PDFs can make it extremely challenging to track down a particular contract. Even organizations with document management systems or repositories, the management of contracts—which includes creation, approval, processing, storage, review and termination—is a heavy and inefficient administrative task.
Manual vs. Automated Discovery
Organizations have essentially two ways to locate their contracts and extract what's in them—a manual review or a discovery and analytics solution.
A manual review is often conducted by a legal services firm in which the contracts are tracked down, and then each contract is read and the specific data elements requested are recorded. This is an expensive, time-consuming process and offshore resources are frequently used in an attempt to keep costs under control. The result is typically a spreadsheet that a procurement team needs to continuously update to reflect every contract change or new contract coming into the organization.
Alternatively, software solutions are able to automate the process. Contract discovery and analytics solutions are able to crawl an organization's network and can discern a contract from other documents, no matter the file format, and bring them into a centralized location. The software program can then read each contract, extracting a wide variety of contract data, such as length of term, contracting parties, general terms and conditions, indemnifications, incentives and rebates, return policies, auto-renewals, penalties and other commercial terms.
Benefits of Contract Analytics
While the time- and cost-saving benefits of automated contract solutions are clear, there are many other benefits to the analytics aspect of these systems. This includes learning the specific terms, vendor, products and language used in contracts to maximize the accuracy of automated analysis. This includes finding and analyzing provisions and clauses that might be worded in different ways, but mean certain things, and the side-by-side analysis of standard and approved clauses against ones that are reworded.
Being able to set up unique policies to dive deeper into the data within a portfolio of contracts is what enables procurement departments to uncover the intelligence to help their company manage liabilities, obligations, regulatory compliance and overall corporate risk, which are major concerns often keeping the legal team up at night.
Automated systems are also advantageous to procurement teams when extracting the core data out of contract portfolios when an organization implements an e-procurement, sourcing or spend management system—or wants to get a higher return on investment (ROI) from the ones it currently has in place. These systems store contracts, but are not able to review the data within. It is the discovery and analysis tools that can extract the data out of contracts, populate those target systems with the needed data and even copy the contract documents. Contract review and extraction is an essential step in migrating needed data into a procurement system.
The Strategy Nature of Procurement
Procurement teams have a huge opportunity to add significant value to their organizations through more effective management of vendor and supplier relationships, and a better understanding of how those relationships impact their regulatory compliance, corporate risk and opportunities for increasing revenue. They do this through:
Increasing percentage of spend under management.
Increasing the annual savings rate.
Growing the percentage of spend that is contract compliant.
Increasing the percentage of transactions that are contract compliant.
Ensuring contracts are stored in a central and searchable repository.
Having the systems in place to extract all relevant contract data and perform analytics on the entire portfolio.
Technology gives procurement professionals the opportunity to achieve all of this by ensuring they know where their organization's contracts are, what terms and obligations are held within each, which transactions are in compliance with negotiated terms and what contracts add risk. Contract management, discovery and analytics offer procurement professionals the ability to make even better business decisions based on real data.