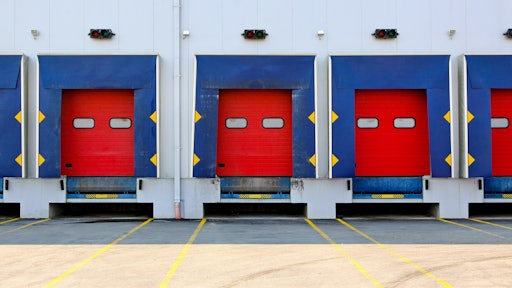 As the U.S. economy continues to bounce back from the recession and business commerce grows, so does the demand to move products from suppliers to manufacturers to customers—mostly via truck. But recent burdens on the transportation industry are beginning to take a toll on trucking company carriers, and therefore, on shippers who rely on trucks to ship products. These challenges are impacting overall manufacturing and distribution facility investment decisions across the country.
Demand for Freight Continues to Increase
Trucks continue to be the preferred mode of shipping for most manufacturers and distributors in the U.S. According to the American Trucking Association (ATA), in 2014, trucks carried 9.7 billion tons of freight, or over 69 percent of tonnage carried by all modes of domestic freight transportation for retail and manufactured goods. Truck carriers collected over $680 billion in revenues, which was over 80 percent of total revenue in the domestic transportation industry. (The next highest utilized mode is rail, with approximately 2 billion tons or 15 percent of the total.)
Truckload capacity is tight in the marketplace today. As of March 2015, the U.S. national average was 3.7 loads per truck—meaning for every 3.7 orders for a dry van truck, there was one truck available to move the load as demanded. In some areas of the country, particularly in the Southeast, the ratio jumps to over 5.5 loads per truck.
Adding even more fuel to the fire is a lack of cost certainty. Many companies that ship large volumes of product on a regular basis contract with a major carrier(s) to handle their vast array of truck shipments. In the past, multiple-year rate contracts were typically offered by carriers for large customers with consistent freight requirements.
"The role of carriers in the contract process flipped," says Nick Pacitti, a partner with Sterling Solutions LLC, a supply chain consulting firm. "Carriers are in charge, sometimes walking away from business if it does not meet their thresholds for profitability or efficiency. Truck carriers are looking for less, but more profitable loads."
Today, most major carriers are only interested in short-term contracts (typically less than a year) due to the changing nature of the trucking industry, changing costs and regulations, and other uncertainties.
"Many contracts today are only one year, as carriers are becoming much more selective," continues Pacitti.
How Does Truck Capacity Affect Investment Decisions?
The transportation of raw materials and finished goods is often one of the most significant variable operating cost factors for manufacturers and distributors—and also one of the biggest drivers of location strategy decisions. Tightening truck capacity means that more manufacturing plant and distribution center location decisions are being based on truck availability.
Plants and distribution centers have to be much more sensitive to truck lanes and terminals, as well as availability of alternative transportation modes such as rail, than ever before. Other transportation considerations impacting investment decisions include:
Proximity to carrier hubs. Many shippers today considering new investments have a new location criterion on their lists: proximity to a major truck carrier hub. A location that is convenient for the carriers ensures minimized cost, reliable and consistent transportation service, and improved customer service for a shipper—as last-minute load orders are more likely to be accommodated.
Availability of alternative modes. The tightening truck market is also driving shippers to consider alternative modes of transportation, mainly rail service. Class 1 railroads were investing billions of dollars over the past few years to upgrade rail lines and construct new infrastructure. Some site selection projects are now requiring rail service to be at a site or building, with the intention to utilize rail service immediately or hold as a possibility for the future.
Intermodal opportunities. For many shipments, door-to-door rail is not possible due to infrastructure constraints and some companies are hesitant to limit their location options to only rail-served sites. That is where intermodal service comes into play and why locations in proximity to intermodal terminals are also on the rise. Long-haul shipments that require trucking long distances across the country can instead be shipped in a container via rail to an intermodal terminal that is closer to its destination, and therefore, a shorter route for a truck driver. The I-57 Logistics Center in Marion, IL is one such intermodal terminal where containers from East and West Coast ports are brought into the Midwest U.S. market, broken down into customer orders and shipped via truck to final destination.
Distribution network design. The impending truck capacity shortage caused a change in the design of many distribution networks: Now there are more, smaller regional operations than before. This design not only provides faster and more efficient reach to regional markets, but it also allows carriers to route drivers home more frequently (vs. long-haul shipments), which also helps improve driver retention.
What Does the Future Hold?
While drones and automated vehicles are being cited as the future of transportation of goods, for the foreseeable future, expect the industry to still rely on trucks for all or part of a delivery model. Although important to consider labor, utilities, taxes, and other business cost and climate factors, the complexities of the transportation industry continues to play an important role in manufacturing investment decisions.
Michelle Comerford is the industrial and supply chain practice leader of Biggins Lacy Shapiro & Company (BLS & Co.). She can be reached via [email protected]. Biggins Lacy Shapiro & Company, LLC is a location economics consulting firm offering a unique mix of core skills to help companies make location decisions.