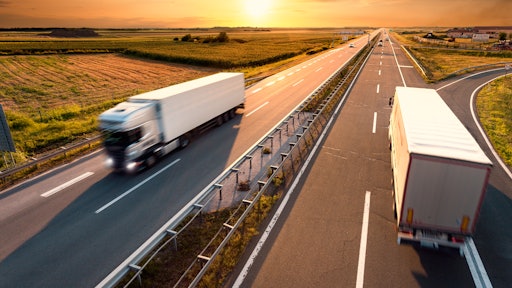 As supply chain executives know, preparations for one peak season begin almost as soon as the last peak season ends. What comes as a surprise is that the results of the 2014 peak season are already creating changes that affect shippers and carriers this year, particularly in the areas of costs and customer expectations.
In the 26 days between Thanksgiving and Christmas 2014, consumer demand spiked, fell off and leveled out, and then spiked again. According to the CFO of UPS, Kurt Keuhn, in a recent Reuters article, the spike-valley-spike made the peak season U-shaped. Reuters reported that these consumer demand fluctuations made forecasting difficult and led to higher costs for shippers, including UPS.
These costs are already leading carriers to increase their surcharges, as they start planning for peak demand during this year. All carriers are likely facing the decision about raising delivery costs in 2015, and shippers will soon feel the consequences from these costs as well. In fact, FedEx already increased its rates by almost 5 percent this year.
As costs rise, carriers and shippers are focusing more and more on increasing the overall effectiveness and success of e-commerce delivery. The big U of consumer demand from 2014 is sure to continue to influence how shippers and carriers view efficiency and cost reduction.
U also stands for "undelivered." Higher costs make on-time delivery critical. No carrier or shipper can let a bad address stand in the way of a great order that meets customer expectations. However, inaccurate addresses create a major problem that carriers and shippers alike still haven't completely solved. Validated postal addresses help ensure that orders arrive on time at the accurate destination, without raising delivery costs from returns.
The Consequences of Failed Deliveries from Bad Addresses
Carriers have two groups of people that are unhappy when orders aren't delivered on time due to inaccurate addresses. The shipper is unhappy and the shipper's end customers aren't happy either. Shippers want the perfect order sent every time because that is what their customers want. An added challenge: Carriers are also subject to liability risks when deliveries fail in some cases, depending on their contracts with shippers, and existing laws and regulations that vary by industry.
With 113,000 change-of-address requests made daily to the U.S. Postal Service, solving the address data problem is a matter of survival for many carriers. Business-to-consumer (B2C) e-commerce companies are subject to losing postal address data quality every day, but so are business-to-business (B2B) companies. While delivery to a consumer's home is more expensive than deliveries to businesses, business addresses are also subject to change every day. There is no carrier or shipper that is totally immune to address data quality problems.
If customer information (not just postal addresses, but phone numbers, email addresses and all parts of the customer record) is inaccurate, incomplete, inconsistent and fragmented across many different systems, customer satisfaction is at risk. One of the biggest challenges ahead for carriers and shippers is a recent prediction from market analyst firm Gartner: By 2016, companies in all industries will be competing on customer experience alone.
No one is exempt from this new reality, especially not enterprises that depend on e-commerce orders for their business growth. On-time delivery is already a demand of customers whose expectations are changing and becoming more difficult to meet.
How to Measure Address Data Quality
Carriers and shippers can work together to measure their address data quality using these three steps (recommended in a new e-book by Informatica):
Measure your returns due to address errors. Carriers can track how many customer returns a shipper's orders generate overall vs. returns that were specifically due to an invalid, undeliverable address. You can then see how much bad address quality affects the overall number of returns.
Measure the data itself. By doing some simple sorting of a sample or even an entire database, you can see where gaps exist or corrections are needed. For example, do all of your addresses have a country listed? Can you use an address validation tool to check ZIP codes for accuracy, and, if so, what percentage was undeliverable?
Measure your tools. If a shipper or carrier already has an address validation tool, a best practice is to test it out and see how accurate it is with your data. Shippers and carriers can work together to create a list of addresses outside of your database that were successfully mailed to in the past. Using that list, manipulate your data by intentionally changing the data so it's incorrect. Run the bad data through your existing tool. See what rate of corrections and accurate validations you receive back. If the errors aren't corrected in your data, consider a new address verification tool right away.
Based on increased costs resulting from 2014's peak season and the need for a renewed focus on customer experience in all industries, 2015 is set to be a year of change for carriers and shippers alike. Data quality best practices, including validation and correction of postal addresses, can reduce risks of higher costs and unhappy customers that result from poor data quality.