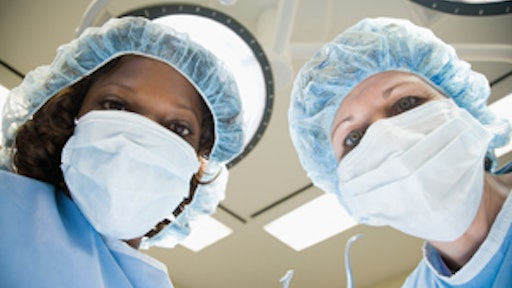 Supply chain risk is one of the most visible challenges that companies face today. Recent headlines tell the story: delayed product introductions, natural disasters such as earthquakes (leading to factory shutdowns and logistics delays), tainted consumer and pharmaceutical products, child labor abuses, manufacturing and logistics disruptions — the list goes on.
Similar to medical conditions like smoking and obesity, supply chain risk can lead to catastrophic damage if left untreated. The good news when it comes to supply chain risk is that it is, in fact, a highly treatable condition. Perhaps most important, supply chain risk is something that companies should manage before a catastrophic event occurs — not after. Yet many companies do not consider their options — adjusting their practices accordingly — until it's too late.
For example, when the Baby Gap was found to have worked with suppliers who used child labor in the fall of 2007, The Observer, a UK-based publication, was all too keen to print in its pages that "the discovery of the sweatshop has the potential to cause major embarrassment for Gap." But embarrassment and brand damage proved to be only two of the consequences. The Baby Gap "admitted that children appeared to have been caught up in the production process and rather than risk selling garments made by children it vowed it would withdraw tens of thousands of items identified," resulting in lost revenue.
All Companies Are Vulnerable
It's not just retailers and apparel companies that face supply risk. Nearly all companies have significant supply risk liability. Without complete vertical integration, supply risk is something that most organizations face. Factors such as globalization and corporate insistence on cost cutting make matters worse, creating additional risk. While some types of supply risk are relatively simple to plan for, others are even difficult to imagine, let alone address.
Consider other areas of supplier risk, affecting both direct and indirect suppliers:
Lack of insurance
Non-access to credit
Improper immigration/employment documentation
Issues with production and safety standards
These factors all can create massive exposure. Even Wal-Mart, a company that many consider to be one of the more advanced organizations when it comes to monitoring and managing their supply chain, has faced criticism from the federal government thanks to the practices of some of its suppliers.
A Solution to Reducing Supply Risk
Just as doctors diagnose patients, companies must do the same when it comes to their supply chains, pinpointing the many areas of vulnerability they face. Then it comes time to prioritize risk management initiatives and chart a course of action.
When most companies think about pursuing supply risk reduction initiatives, they immediately think about the best known form of supply risk — supplier financial viability. Without question, it's essential to create risk mitigation and management plans that take into account the potential of suppliers becoming insolvent. But in order to achieve true risk management and mitigation a number of elements go into a successful risk management program. These areas include:
Tracking supplier credentials and certifications
Monitoring for local regulatory compliance
Green/sustainability practices
Driving supplier codes of conduct programs
Monitoring and enforcing fair labor practices
Ensuring proper levels of insurance
Supporting factory audits for proactive transparency
Supplier non-compliance in one of these areas can be just as destructive as a supplier failure — potentially more. Yet few organizations adopt such a holistic view of supply risk, opting to focus on those risks that are already known in contrast to those that are not.
For all organizations pursuing these initiatives, technology can play a critical role as a foundational platform that helps to identify, manage and mitigate supplier risk. Web-based supply risk management platforms also help to centralize the management of all supplier information (even in complex, decentralized people and technology environments). This enables companies to gain visibility into supplier information and business practices that are essential to mitigate and manage supply chain risk. Perhaps most important, risk management platforms can help unearth both the known risks a company faces and those that might arise in the future.
No one said that managing supply chain risk was easy. But the right processes and enabling technology can go a long way to helping companies save money, meet customer and shareholder expectations and preserve their hard-earned brand equity.