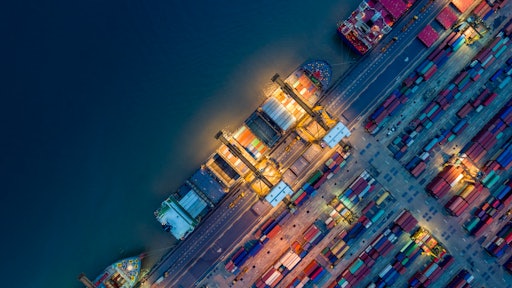 Travelmania/stock.adobe.com
Chip shortages, a global pandemic and numerous other recent events have highlighted where blind spots exist in global supply chains. Manual and outdated processes have only slowed progress across design and sourcing. This has led us to a unique opportunity to attack these problems head-on and learn lessons from them that will stick with us long-term.
Global supply chains have overcome numerous challenges in recent years, but history shows that these disruption periods are cyclical. It's time to take the lessons learned and prepare for what's next. Join us as we explore how we got here, the challenges we still face, and why these will ultimately lead to solutions that provide stability going forward.
Reflecting on Recent Years
There are a lot of factors that led to where supply chains stand today. From an outside-in perspective, the pandemic accelerated adoption of strategies pushing deglobalization and shifting global balance of trade. However, "near shoring" and "friend shoring" new sources of supply were happening before the pandemic— it just made the benefits far more apparent.
The pressure that disruptions and demand mix changes COVID-19 triggered across global supply chains showcased the need for more resilience at every tier. As the pandemic created considerable shifts in market demand, automotive and consumer electronics were particularly affected. At first, demand shifted, and vehicle sales dropped while people were mainly at home during lockdown. This decommit to production forecasts rapidly moved through the entire automotive and transportation supply ecosystem and caused significant semiconductor suppliers and their fabrication partners to shift towards rising demand in other industries, such as consumer electronics and data center capacity expansion.
Production halted in 2020 due to supply constraints but came back with a vengeance— now up 10% despite shortages and economic disruption. It's estimated that this increase in consumer demand is growing due to interest in 5G connectivity. No one expected demand for electric vehicles to skyrocket in the fourth quarter of 2020— a surge that continues today. Electric car sales are estimated to account for 65% of global new passenger vehicle sales by 2040.
Despite the shortages, different markets and suppliers found ways to adapt. Companies are diversifying their sources of supply, effectively moving "all their eggs from one basket". Diversity in sourcing is critical as we move forward because it's not sustainable to keep using outdated methods and single sources of supply to handle trillion-dollar global supply chains.
For example, when large automakers canceled orders for semiconductors expecting weak demand, this led to many problems when trying to ramp back up production later. In addition, key components such as analog ICs continue to face limited capacity and higher leads times, potentially impacting product schedules and ability to ramp to volume for new EV platforms. Companies could not determine the source of bottlenecks because it is almost impossible for automakers or semiconductor suppliers to have visibility into all tiers of their supply chain with their current capabilities.
Rapidly changing regulations are also having a significant effect on the supply chain. Continued sanctions on countries like Russia, Venezuela and more make it increasingly challenging for supply chains to adapt. Increased sustainability requirements are also coming into play in the EU, with Germany having additional regulations that went into effect this January.
On top of that, the Court of Justice of the EU ruled on Nov. 22, 2022, that requiring public access to registered Ultimate Beneficial Owners (UBOs) is a violation of privacy and data protection laws, thus making it harder to screen UBOs and steer clear of sanction risks.
On the other hand, the shifts and disruption in the supply chain have made way for emerging markets. India is quickly becoming a leading supplier of semiconductors— shrinking the average turnaround time from 90 days to 65 or less. While India will face challenges, experts agree it's establishing itself as a critical player in the chip market.
Alongside India, other countries are stepping up to the plate. In 2006, Intel opened a semiconductor assembly and testing facility in Vietnam. Later, the company expanded and invested an additional $500 million in 2019 and 2020. Today, Intel employs 2,800 people there. Samsung has also joined in investing in Vietnam. Malaysia and Thailand have also begun to play a pivotal role in the 2023 global electronics supply chain, with lots of potential to go beyond.
How Outside-in Intelligence Charts a Path Forward
While the last several years have yielded unforeseen levels of disruption, history shows that supply chain challenges are cyclical in nature. While many industries have emerged stronger in some respects, it's clear that the global electronics value chain is not prepared for what comes next.
Far too many rely on single sources of supply and disconnected means of sourcing. Without access to real-time intelligence beyond their organization, many decisions are made in a vacuum without considering the broader ecosystem.
If disruption is a given, then it only stands to reason that intelligence should also be a given to allow for a proactive approach in a traditionally reactive industry. As we enter a new era of stability for global supply chains, leaders will seek ways to bolster their knowledge surrounding supply, demand, cost and risk.
These organizations, equipped with the most relevant and up-to-date data and insights, will weather the next storm far better than those without access to the same intelligence. Those that are leading early adoption of design-to-source intelligence and transform their decision-making from product design through sourcing and downstream supply management can shrink new product introduction cycles times by up to 20%, improve product lifecycle margins 3-5% and maximize top line revenue growth. After 1 trillion in lost sales across multiple industries in the last 3 years, now is the time to focus on enabling design for resilience and profitability for every new product coming to market.