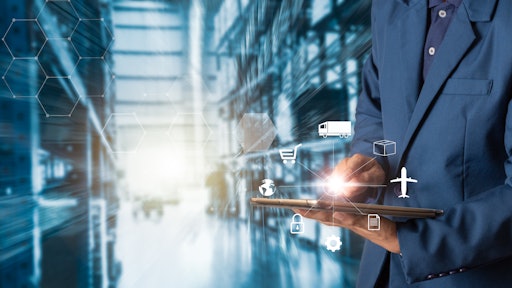 Getty Images
A new report from QIMA suggests that ethical compliance in supply chains is continuing an alarming downward trend with average ethical scores recently dropping to a three-year low and 4% below Q1 2021. In the first half of 2021, two-thirds of factories inspected for structural, fire and electrical safety were found in need of remediation in the medium or short term. By contrast, in the first half of 2018 just over one-third of factories required remediation in the medium-term. Fire safety was a particularly pressing issue, with over half of factories audited in H1 2021 requiring improvements in the near term.
Industry alarm bells should be ringing
As much of the West re-opens after extended lockdowns, consumer demand is on the rebound thanks to a pent-up willingness to spend. For instance, Q2 2021 spending in the United States was up 20-30% on the previous year with spending in Europe showing a similar trend.
The recovery is particularly robust in South Asia, with demand for textile and apparel inspections skyrocketing 81% in India and 66% in Bangladesh in the first half of 2021 vs. pre-pandemic 2019. Production in hard-hit Southeast Asia is being propped up by Western buyers, with Vietnam, Cambodia, Indonesia and Thailand all recording double-digit growth in demands for inspections and audits in Q2.
But, as suppliers ramp up production to meet global demand, which in many sectors is now exceeding pre-pandemic level, compromises are being made and oversights afforded in order to capitalize on the recovery. Health and safety precautions are being neglected, traditional checks and balances have been forgotten, necessary repair work to factory buildings has been postponed and workers are being made to work overtime to make up for lost productivity due to pandemic closures. This is putting supply chain workers at risk.
Notably, the top global contributors to modern-day slavery are India, China, Pakistan, North Korea, Nigeria, Iran, Indonesia, the Democratic Republic of the Congo, Russia and the Philippines. In some of these nations, as much as 9% of the population may be participating in some form of modern-day slavery at any given time, according to the Global Slavery Index.
Most alarmingly, a recent UNICEF report suggests the number of children in child labor has grown considerably over the last four years, with an additional 9 million children at risk due to the pandemic. The Coronavirus disease (COVID-19) is effectively undoing years of progress that was made. With global supply chains in distress due to the pandemic, progress in previous child labor hotspots like Asia, the Pacific, Latin America, and the Caribbean is under threat. Moreover, new hotspots are emerging, such as Sub-Saharan Africa.
Walking the walk, or just talking the talk?
Apart from legislation putting pressure on brands to act ethically, consumers are showing that they would not buy a certain product if it involved slavery or exploitation. If businesses fail at meeting consumers' ethical standards, they will increasingly face eminent risks in the modern supply chain landscape.
Outwardly, companies today are more committed to running an ethical supply chain than ever before and they stake their reputations on these claims. But in reality, QIMA research has found that only between 6-10% of businesses say they have full supply chain visibility, and an average business knows less than 50% of their suppliers.
Very few companies have any visibility beyond their Tier 1 suppliers to their farms, mills and providers of raw materials. Unfortunately, these lower tier suppliers are where the worst non-compliances can happen and are effectively blind spots for most brands and unethical practices can carry on unchecked. These blind spots have only become more pronounced over the course of the pandemic as strict lockdowns have meant factories are much less accessible than ever before and communication has become more difficult.
Modern supply chains are long and complex, crossing multiple borders and often involving numerous subcontractors. Moreover, the rise of e-commerce will only make these supply chains more complex.
Proactive solutions are needed to begin addressing some of these challenges. Ethical, environmental and structural audits are among the best tools available to verify working conditions and ensure that vulnerable supply chain workers are protected.
But, companies must go beyond audits to gain transparency and create the tangible impact that is so desperately needed. Worker voice solutions, factory improvement programs, training for factory management and digital tools to map entire supply networks have grown increasingly important over the course of the pandemic. In the end, an effective corrective action plan will give a company's suppliers the opportunity to address any minor, major or critical issues.
It's time for businesses to start walking the walk when it comes to their supply chains.