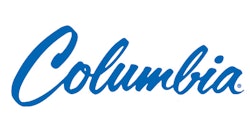 Schaumburg, IL August 7, 2002 Columbia Machine, a leading designer and manufacturer of engineered-to-order equipment for the concrete and material handling industries, has licensed and will implement version 12 of Intentia's Movex solution in a bid to accelerate sales quote turnaround, shorten lead times and improve on-time delivery rates.

Headquartered in Vancouver, Wash., and with customers in more than 90 countries, Columbia Machine is a 65-year-old, privately held enterprise that designs and manufactures custom industrial equipment, marketing directly to end-users. The Concrete Products division of Columbia specializes in equipment used in all phases of the production of concrete masonry and landscape products.

When implemented, the Java-based Movex solution will serve 175 full-capability users and an additional 150 limited-use employees on the company's shop floor. Movex will run on an IBM iSeries platform installed in Vancouver and accessible to users in Columbia's remote parts depots.

Beyond bolstering its customer service, Columbia is implementing the integrated suite for enterprise and supply chain management in order to attain real-time information flow and improved ability to analyze business performance and implement strategic plans.

To achieve these goals, Columbia will implement Movex over a wide range of business processes, including financial management and control, sales management, product data management, procurement, resource and material planning, advanced planning and scheduling, supply chain execution, and business performance measurement.

Columbia Machine CEO Jerry Findley said his company selected Intentia in part because the solution provider implements in own software. "Intentia's team of consultants will be on-site, working with Columbia to install and configure Movex in a manner that best matches our business practices and customer needs," Findley said. "We believe their active participation and commitment to our success minimizes our risk."

In addition, Findley said that Intentia was the only supplier that could show Columbia installed sites that have implemented Movex successfully in terms of budgeted time and costs, as well as software functionality. "Actually seeing other users with manufacturing characteristics similar to our own such as deep bills of material, open work orders and 400,000-plus item masters was a critical decision factor," Findley explained.