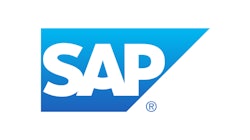 Sparks, MD — May 6, 2003 — Spice company McCormick & Co. is set to use a variety of e-business solutions from Germany's SAP in a strategic, global effort to improve business processes, better manage performance and improve both sales and service to its customers and its relationships with suppliers.

Founded in 1889, McCormick supplies the food industry with a variety of spices, seasonings and flavors. The company had 2002 sales of $2.3 billion, and it employs about 9,000 people.

The company will deploy mySAP Customer Relationship Management, Enterprise Portal, Business Intelligence, Supplier Relationship Management and SAP Strategic Enterprise Management (SEM) as part of the next phase of the company's Beyond 2000 effort, a global initiative designed to achieve business process improvement through integrated information technology, enterprise supply chain optimization and the streamlining of transaction processes.

SAP said that the selection of 1,500 mySAP Business Suite licenses further optimizes the value of the SAP enterprise management system in place at McCormick, providing both a product suite and strategic business infrastructure to enable faster and more effective execution, management and measurement of critical business functions. In addition, the selection of SAP solutions will help the spice company extend collaborative capabilities to its trading partners on a global scale, according to SAP.

"SAP provides us with a strategic asset to power the Beyond 2000 initiative, and the selection and implementation of new solutions will further our efforts to increase analytical capabilities, enhance trading partner relationships, and improve operations," said Fran Contino, chief financial officer and senior vice president for supply chain at McCormick.

"The business intelligence solution, deployed through portal technology from the SAP NetWeaver architecture, will enable us to quickly enhance the amount of valuable information we deliver to our sales force, our plant floor and our business management," said Jerry Wolfe, chief information officer and vice president of global business solutions at McCormick. "Adopting the single platform from SAP helps achieve greater return on our IT spend and reduce integration headaches and provides us with a robust suite of solutions to both integrate business processes across the entire enterprise and facilitate seamless collaboration with external partners."

The spice company is counting on the analytical capabilities of mySAP CRM to support growth initiatives by improving the strategic effectiveness of marketing, sales and service efforts to McCormick & Co.'s customer base of foodservice, food processing businesses and retail outlets. The solution integrates with mySAP Enterprise Portal and Financials to analyze customer data and product profitability in order to drive more business at increased levels of profitability. The CRM and portal solutions will provide McCormick with an infrastructure to allow sales representatives and brokers to collaborate by sharing all marketing collateral and campaign and promotion information in a single, secure area.

McCormick will use Strategic Enterprise Management with mySAP Financials in combination with the portal solution to track key performance indicators (KPIs) related to the improvement of its gross operating margin and deliver performance information in an executive dashboard. The effort began with its U.S. consumer business and food service and also includes the operations of its supply chain. The use of Strategic Enterprise Management with Financials enables McCormick to manage business performance throughout the entire organization, SAP said. Powered by SAP NetWeaver, SAP's integration and application platform, the SAP solutions went live in mid-March with enterprise portal and strategic enterprise management solutions and more than 60 standard KPIs for financials and inventory management.

According to the solution provider, mySAP SRM provides McCormick with additional capabilities to continue improving the way it does business with its suppliers. The solution drives process extension and supplier collaboration through automation of cross-company processes with suppliers of purchased goods and services. SRM can help lower total cost of procurement through higher compliance, better supplier selection, shorter cycle times, focused sourcing strategies and lower process costs, SAP said.


Companies in this article