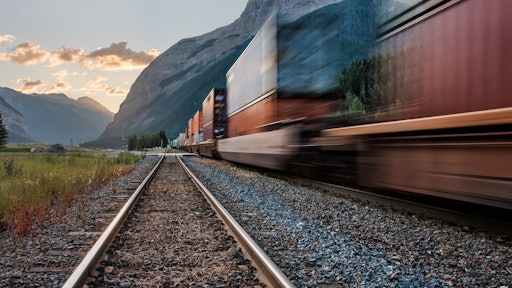 James Wheeler, Pexels
Ted Speas Joins Stellar to Lead Distribution & Logistics Division
Stellar has named Ted Speas as division vice president of distribution and logistics. He will be responsible for all aspects of the company's distribution and logistics business unit including sales, operations, quality, customer service and financial performance. The position reinforces the company's commitment to the essential and evolving food distribution market.
Speas joins Stellar after six years at Sysco Corporation where he held several VP-level positions including Vice President of Supply Chain Engineering and Enterprise Asset Management.
Norfolk Southern Appoints Sanborn COO, Wheeler to Retire
Norfolk Southern Corporation announced its board of directors has appointed Cindy Sanborn executive vice president and chief operating officer, effective Sept. 1, 2020. Sanborn will succeed Michael Wheeler, who will retire from the company effective Oct. 1, 2020.
Sanborn joins Norfolk Southern from Union Pacific Corporation, where she most recently served as vice president, network planning and formerly oversaw all activities in the northern region. Prior to Union Pacific, Sanborn served as executive vice president and chief operating officer at CSX. She held various leadership positions during her 30-year tenure at CSX, including executive vice president of operations, vice president and chief transportation officer, and vice president – northern region. Sanborn earned an undergraduate degree from Emory University and an MBA from the University of Miami.
Colonna Elected Harbor Commission President
Harbor Commissioner Frank Colonna was elected as board president on Monday to lead the Long Beach Board of Harbor Commissioners, the five-person board that oversees the Port of Long Beach.
The five-member board also selected Steven Neal as vice president and Bonnie Lowenthal as secretary. Every July, commissioners select a president and two board officers to serve one-year terms. The commission's new officers will begin their terms on Aug. 10, when outgoing commission president Lowenthal will hand the gavel to Colonna at the board's regularly scheduled meeting that day.
GEODIS Appoints New Managing Director in Ireland
The appointment of Gary O'Connor was effective in June and is aimed at helping drive GEODIS's growth in this important market. The strategy will be focused on developing business in the healthcare sector while growing the company's influence over well-established verticals, including e-Commerce, high tech and FMCG.
Gary will oversee the operations of the GEODIS Group that encompasses Contract Logistics, Overland Transport, Freight Forwarding, Supply Chain Optimization, Express & Parcel Deliveries and effectively manages customers' supply chains in their totality.'
Transporeon Further Reinforces Management Team with Jonathan Wood
Transporeon, the leading, cloud-based transportation sourcing and management platform backed by HG Capital, has taken another important step in reinforcing its international customer service orientation with the appointment of Jonathan Wood as chief commercial officer as of 3 August 2020.
Jonathan Wood brings extensive international experience in B2B technologies, including sup-ply chain solutions, as well as proven expertise in running service organizations. He joins Transporeon from U.S.-based cloud computing leader Infor, where he most recently served as general manager for India, Middle East and Africa. Before that, he led Infor's European service organization and served as vice president cloud and innovation services for SAP.
Companies in this article