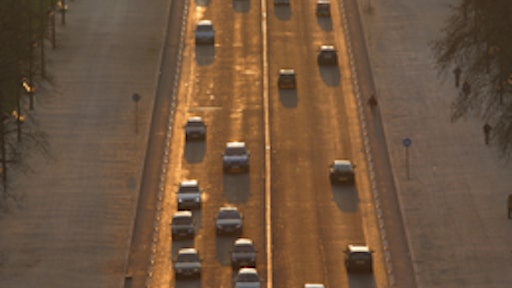 The biggest misconception about Eastern Europe, says Kristof Vanfleteren, country manager for Eurinpro, an investor and developer of logistics real estate, is that the region constitutes anything like a unified market. "The area encompasses different countries and different markets, all with their own culture, customs and traditions," Vanfleteren says. "Every country offers different incentives and different production patterns, and between them, they do not feel like a unified group at all."
Eurinpro (acquired in May 2006 by Australia's Macquarie Goodman Group) has offices across most of Western Europe, as well as in the U.S. market and Japan, but the company has been moving into Eastern Europe in recent years to develop warehousing facilities. Vanfleteren is responsible for Eurinpro's business development in Eastern Europe, covering the Czech Republic, Slovakia, Hungary, Romania and Bulgaria.
Vanfleteren says that, in general, Eastern Europe represents an opportunity for companies looking to take advantage of low production costs based on the relatively low wages prevalent in these developing economies. The region also offers a proximity to Western Europe that can tip the total-cost scale in Eastern Europe's favor when compared to Asian supply sources. Many manufacturers already have done the math and made the decision to invest in production facilities in the region. For example, major electronics manufacturing service providers, such as Celestica, Foxcon and Solectron, have been working over the past few years to open production facilities in Romania, leveraging their experience setting up shop in the developing Asian economies. Meanwhile, automakers like Ford and Volkswagen, and tier-one auto suppliers like Johnson Controls, have set up shop in Slovakia, helping that country earn the title of the "Detroit of Eastern Europe."
Eastern Europe also represents a developing consumer market, with economies that are expanding at twice the rate of the European Union as a whole and emerging middle classes that are earning increasing amounts of disposable income. Leading European retailers like Carrefour, Tesco and Marks & Spencer have been moving into the region to tap growing consumer appetites, and many of the manufacturers eyeing Eastern Europe are plotting their long-term strategies with consideration of the potential for increased sales to the region's rising shopping class.
The Infrastructure Link
But Vanfleteren cautions that a supply chain strategy for Eastern Europe must take into account the specifics of each nation in the region. "The state of supply chain infrastructure differs greatly from country to country and is closely linked to the road infrastructure in each of these countries," he says — road transportation being particularly important in Europe because of poor rail infrastructure in Eastern Europe, rail congestion in Western Europe, and the reliance on rail lines for passenger travel throughout the continent.
Poland, for example, currently lacks a high-quality road infrastructure but is busy catching up, with plenty of domestic and E.U. investment paving the way for this country's road system. Elsewhere, Vanfleteren notes that in the Czech Republic, Prague is connected to the Polish road system and to Germany by a well-developed highway network, and these highways have seen a boom in logistics parks. In Hungary, many logistics parks have emerged on the outskirts of Budapest, although the northern part of the ring road around Budapest still needs to be improved. Romania's main artery is the highway that connects Bucharest to the western part of Romania, and this area too has seen logistics parks springing up, although overall the country's poor road infrastructure is impeding projects there, according to Vanfleteren.
In the near term, Eurinpro sees the main focus of investments in supply chain infrastructure — primarily new logistics and distribution facilities — concentrating around the main capital cities, in locations with existing good transportation links combined with less expensive labor, land, and rental and lease costs. Specifically, Vanfleteren cites the following areas as likely to see more rapid logistics development:
Wroclaw, Silesia, Poznan and Lodz in Poland
Brno, Plzen and Ostrava in the Czech Republic
Gyal and Gyor in Hungary
Transilvania, Ploiesti and Banat in Romania
Total Cost of Ownership Factor
Companies casting their eye eastward for new sourcing opportunities should remember to look at total cost of ownership when searching for suppliers in Eastern Europe. As is the case elsewhere, lower production costs can be more than offset by higher logistics costs or lower service levels. In general, industry analysts advise viewing Eastern Europe as one component of an overall strategy for diversifying low-cost-country sourcing — a strategy that takes into account initiatives in other developing regions around the world.
In the long term, rising living standards are likely to drive up consumption in the countries of Eastern Europe, albeit at varying rates and with a concurrent rise in wages over time that could erode some of these countries' current low-cost advantage. However, as Eastern European wages rise, companies are likely to push further east, into the former Soviet republics and Baltic states (as well as nations like Bulgaria and even Romania), increasing the importance of Eastern Europe as a transit hub for goods flowing both eastward and westward. In this light, further development of supply chain infrastructure is certain to be critical for continued growth in the region for the foreseeable future, even if the center of gravity for low-cost sourcing shifts farther east. "All in all," Vanfleteren says, "we believe that the future is very promising for Eastern Europe."