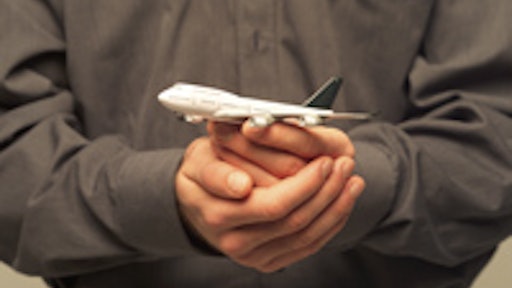 By John Cutler
For supply chain management professionals moving air freight between the United States and Europe and Australia, there could be great news ahead. In an effort to support free-market competition internationally, the U.S. Department of Transportation (DOT) recently proposed to withdraw antitrust immunity from the tariff-coordination meetings held by the International Air Transport Association (IATA) that discuss cargo rates for U.S.-Europe. The proposal to eliminate the long-standing involvement of IATA in pricing would also have an impact on flights between the United States and Australia.
In comments filed with the Office of the Secretary of Transportation, NASSTRAC has expressed support for a proposal by DOT to terminate the antitrust immunity of IATA in this regard. Representing the interests of shippers, NASSTRAC provides education, advocacy, provider relations and networking for professionals involved in all areas of freight transportation. Authorities on competition in Europe and Australia also have proposed reducing IATA influence, arguing that the growth of international aviation alliances has enhanced competition, lowered fares and offered consumers more choices.
In its show-cause order, the DOT tentatively concluded that changes in international aviation services, such as the growth of international airline alliances, have made the pricing conferences unnecessary. The DOT found that airlines can establish interline fares without IATA conferences and that international alliances have made it even easier for passengers to make trips using more than one carrier without IATA's involvement. The DOT also noted that European Union and Australian competition authorities have tentatively determined to end or reduce the IATA conferences' immunity from their own competition laws.
Under U.S. law, the DOT has authority to approve agreements involving international air transportation and to grant them antitrust immunity. In addition to the IATA conferences, the DOT has granted antitrust immunity to a number of alliances between U.S. and foreign airlines.
The DOT's proposal, paralleling proposals by EU and Australian governmental authorities, would eliminate a potential source of anticompetitive conduct among international air carriers.
Why would eliminating IATA's antitrust exemption be in the best interest of shippers — and why should they even care? First, competition among carriers best serves the interests of shippers, carriers and the public. Second, NASSTRAC actively opposed a 2002 application by IATA to change air cargo dimensional rules – an application whose effect would have been a substantial increase in air freight rates on low-density commodities. Termination of IATA antitrust immunity with respect to air cargo rates and rules affecting rates will prevent similar controversies in the future. Carriers seeking to change rates and rules should do so individually, like other businesses, rather than collectively, with antitrust immunity.
About the Author: John Cutler is legal counsel for NASSTRAC, a shipper's association that provides education, advocacy, provider relations and networking for supply chain management professionals involved in all areas of transportation, ranging from full truckload and LTL to containerization and global logistics. He is also an attorney for McCarthy, Sweeney and Harkaway. For more information, visit www.NASSTRAC.org.