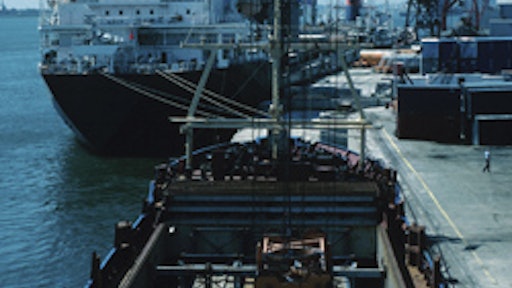 By Mike Schoenfeld
Every globally recognized company has inherently different supply chain management and third-party logistics (3PL) needs. What may work for a domestic company that ships to domestic partners and warehouses doesn't automatically work for companies shipping worldwide. So how can a domestic-based 3PL provide the necessary solutions for a global client?
The fact is that domestic consumer electronics and computer retail and service industries provide excellent examples of how internationally known brands operate within a global supply chain. Appliance, electronics and computer retail giants such as Best Buy and Sears, or manufacturers like Xerox and Black & Decker, utilize a domestic company to fill their international outsourcing needs.
This article will make the case that, by better utilizing available technology, business relationships and incorporating some creativity into a plan, domestic 3PLs can provide the same quality of service and management that internationally located 3PLs provide to their global clients.
Technology
Technology has come a long way from the telegraph and, more recently, the fax machine. Global business operates at lightning-fast speed, and 3PLs, regardless of location, have to communicate as effectively as — if not better than — every Fortune 500 and major worldwide corporation out there. With completely connected systems, a good 3PL has the ability to manage client databases and provide up-to-date reporting, as well as handle and provide electronic order processing, vendor drop ship orders, forecasting, warehouse logistics, reverse logistics, freight forwarding, transportation, emergency orders, global sourcing, parts standardization, credit collections, and the management of inventory and vendors.
Companies like those noted above and many of their competitors have enlisted the help of domestic 3PLs to procure inventory from both their own manufacturers and other outside vendors, as well as original equipment manufacturers (OEMs) worldwide. In most cases, 3PLs have had to acquire or develop unique technologies to electronically communicate with multiple global sources for product and parts, shop the resulting orders for best price, procure the item and then manage the entire order–to-cash cycle. The result is the right item being on the store shelf or the right part getting delivered to the appropriate service tech at the right time and at the right price.
Additionally, the technologies now available allow 3PLs to provide better service to clients whether they are domestic or international. A completely connected supply chain means companies like Best Buy and Xerox don't miss a beat when a hurricane strikes the Gulf Coast or workers at any given facility go on strike. With around-the-clock communication with partners worldwide, 3PLs are able to develop contingency plans for clients when they are needed, and, moreover, the client's customers don't see any interruption in the availability of the products and goods they need. For example, the threat of a longshoreman strike in one of California's major ports once threatened the availability of goods domestically. Understanding this threat and utilizing the available technology allowed for the instant diversion of goods to ports in other states and Canada.
Relationships
Each day, 3PL providers for major retailers like Best Buy make shipments to company-owned service centers, national accounts, retailers and end users worldwide. That's a lot of destinations for different goods in various quantities to be sent. Domestic 3PLs can provide such high-demand clients as Best Buy the solutions necessary to properly function in their day-to-day business — meaning the 3PL doesn't have to be located in Shanghai to make sure a shipment leaves Malaysia on schedule, and doesn't have to be in San Diego when the shipment arrives.
It is not unusual for a 3PL to look, act and feel as if it is a global manufacturer. Many 3PLs do business internationally without a brick-and-mortar presence outside of North America or even the U.S. market. For example, EHOB, a mid-tier domestic provider of medical products, uses its U.S.-based 3PL to source inflatable products from the Pacific Rim. EHOB's provider actively develops relationships with overseas manufacturers to create the product and then utilizes its procurement and logistics infrastructure to provide the goods. EHOB simply places orders for products with its 3PL as if it were a manufacturing plant. The provider takes care of the rest. There's no need to have offices in Hong Kong when business can be taken care of from Chicago.
However, just because a company is an international brand does not mean it has to partner with vendors who are as well. Location has little bearing on what kinds of solutions a 3PL can provide for a business. To quote an old adage, "Age is nothing but a number." In this day and age, location is really nothing more than map dot.
Creativity
Without a doubt, every company wants a business partner that offers multiple cost-effective solutions with various methods of achieving exemplary results. The solutions previously described are the result of endless hours of brainstorming and creative design sessions. The beauty of a domestic 3PL's creativity in solving global issues is twofold:
First and foremost, 3PLs are an outsourced solution. By their very nature they can run unhinged from corporate allocations, overhead, approvals and other bureaucracy or red tape. This enables ingenuity and fosters the ability to experiment, make mistakes, learn and recreate very rapidly.
Second is proximity. A 3PL is close enough to reach, to influence and to be directly involved in the creativity as it happens because it is domestic.
Creativity is especially important during times of turmoil, such as labor union strikes and natural disasters, when supply chains have the potential to be interrupted and may even be expected to come to a screeching halt. It is the duty of a good 3PL to make sure business continues as usual. This is easier said than done, however.
For example, earlier this year in Long Beach and Los Angeles, Calif., there was a possibility of a strike when contract negotiations went past deadline with the ILWU (International Longshoreman Warehouse Union). A strike would undoubtedly affect many supply chains as West Coast ports serve as major hubs of business for global companies. 3PLs worldwide had to devise alternative plans for their customers to keep supply chains moving uninterrupted. This meant time spent on research to determine which routes through alternative ports like Seattle, Vancouver, Prince Rupert, Houston and the East Coast would work best for various clients. Additionally, clients needed to be kept up-to-date on the status of the negotiations and the options available to them in advance of the potential interruption. Ironically, after alternative routes had been determined and clients were made aware of the situation and the recommended solutions from their 3PLs, the strike didn't happen. Shipments went through the southern California ports as planned — however, successful 3PLs were prepared for the worst-case scenario.
Did internationally based 3PLs have the foresight and ability to prepare as domestic 3PLs? Possibly. Did international 3PLs have access to the same information as other 3PLs? Maybe. Did international third-party logistics providers have the creativity, relationships and technology necessary to develop contingency plans that would result in uninterrupted supply chains at a low cost to the customer? It's hard to say for sure, but the majority of domestic-based 3PLs had alternative shipping route recommendations in mind for all clients as soon as word got out about the potential ILWU strike — meaning solutions were provided to clients along with news of the strike and its ramifications in the initial communication.
The most important component of any supply chain is the end user, the customer who demands the goods. Because of consumers, 3PLs are investing time and money into alternative transportation methods, better forecasting tools and reporting methods. This takes quite a bit of ingenuity and is not an easy feat for any company, regardless of location. Without creative quality control procedures and the foresight of a 3PL to know what's to come, any business — from a major retailer to a niche parts producer — could lose money and valuable time.
Building a partnership with a 3PL, regardless of geography, begins with customer-centric solutions devised to satisfy budgets, timelines and needs. In a world that appears to be growing smaller and smaller by the minute, and where reliability and flexibility are indispensable characteristics of any business, 3PLs are no different. Location has no bearing on the capabilities of third-party logistics, and it shouldn't limit any company in its pursuit to find the best solutions for its unique business goals.
About the Author: Mike Schoenfeld is the executive vice president of business development for Fidelitone Logistics (www.fidelitone.com), a privately owned third-party logistics provider headquartered in Wauconda, a northwest suburb of Chicago.