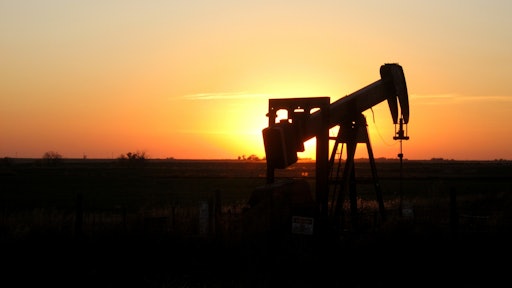 The U.S. is leading the rise in global oil production, likely outpacing growth in demand.
The Paris-based IEA raised its forecast for oil demand growth in 2018 to 1.4 million barrels per day, from a previous projection of 1.3 million bpd. Oil demand grew at a rate of 1.6 million bpd in 2017, the IEA said in its monthly market report.
However, the rise in output, particularly in the United States, could outweigh pick-up in demand and begin to push up global oil inventories.
"Today, having cut costs dramatically, U.S. producers are enjoying a second wave of growth so extraordinary that in 2018 their increase in liquids production could equal global demand growth," the IEA said.
U.S. crude output could reach 11 million bpd by the end of this year, according to estimates from the U.S. Energy Information Administration.
Oil inventories across the world's richest nations fell by 55.6 million barrels in December to 2.851 billion barrels, their steepest one-month drop since February 2011, the IEA said.
Overall in 2017, inventories fell by 154 million barrels. By the year-end they were only 52 million barrels above the five-year average, with stocks of oil products below that benchmark.
To read the full original article, please click here.