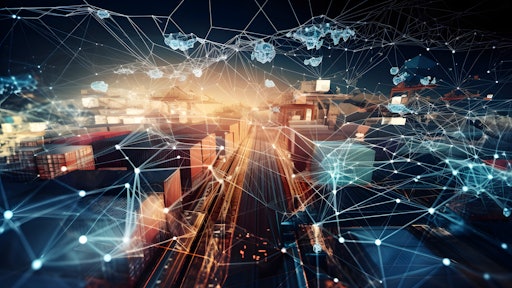 Annika/stock.adobe.com
Are you ready to take your logistics operations to the next level of agility? Don't miss this exclusive webinar featuring SAP and FourKites, renowned transportation technology leaders, as they join forces to reveal the key insights and best practices for achieving unprecedented logistics visibility.
In today's dynamic and ever-changing business landscape, maintaining a resilient supply chain is essential. We understand the challenges you face, and if you've ever wondered, "Where is my shipment?" – you're not alone! SAP and FourKites are here to illuminate the path to greater transparency and seamless shipment tracking.
What to Expect:
Real-life Experiences: Learn from industry leaders as they share their hands-on experiences in leveraging technology for logistics success.
Use Cases: Discover practical examples of how businesses across various industries have harnessed logistics visibility to drive growth and customer satisfaction.
Best Practices: Gain valuable insights into cutting-edge best practices that can transform your supply chain operations and optimize performance.
Latest Innovations: Stay ahead of the curve with the latest advancements in shipment tracking technology, unlocking new possibilities for your business.
Hear from Fabrizio (Fab) Brasca, chief strategy officer at FourKites, and Nicole Fox, executive, intelligent spend & business network, at SAP in this session as they outline how you can revolutionize your logistics operations, ensuring happier customers and a more resilient, sustainable future for your supply chain.
View Webinar