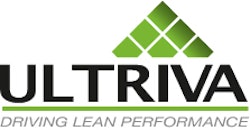 Despite the adoption of lean principles and large capital investments, companies still struggle with on-time deliveries, excessive inventory and unnecessary expediting. With Lean Factory Management from Ultriva, you can align your production resources toward customer demand, versus inaccurate forecasts and capacity optimization. For example, using the Lean Scheduling and Sequencing module, you can send customer orders directly to your shop floor and then allow the schedule to adjust based on sequencing rules you establish based on the unique characteristics of your business. A dashboard displays schedules by work cell and tells you whether the cell is over capacity or underutilized on a day-by-day basis. As a result, supervisors can dynamically move schedules around to meet customer want dates. 
In addition, upstream work center schedules can be driven by downstream pull signals to synchronize production across the plant. With the Electronic Kanban™ for WIP Management, module, you can ensure your material is available for production and is replenished based on consumption. All your supervisors and planners require is a browser to access our On-Demand SaaS solution. 
Key Features:
Real-time visibility of order flow between internal work centers

Lean Scheduling and Sequencing

 

Automated triggers for replenishment

KPI's and dashboards for managing supply chain performance

Print Barcode or RFID labels

Integrate Work Order data with any ERP system

Overall Equipment Effictiveness (OEE) Dashboard and reports
 To learn more about Ultriva's softwre, please download our free whitepaper. "The Lean Supply Chain"
Request More Information
Fill out the form below to request more information about
Lean Factory Management