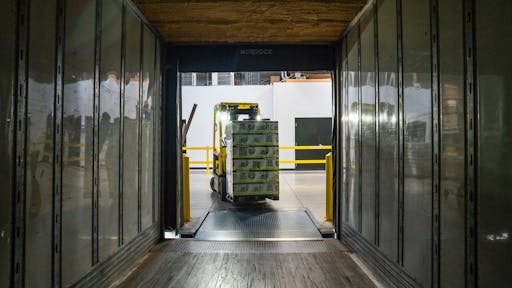 Material Handling Systems, Inc. (MHS) acquired OCM (Officina Costruzioni Meccaniche), a European-based company that provides sortation system technologies to international courier and warehouse & distribution logistics companies.
"Over the last 40 years, OCM has continuously adapted to the ever-changing demands of the logistics industry by investing in research and development and operations in order to provide its customers with the most accurate, efficient and technologically-advanced solutions. We are very excited to partner with Antonio Amadasi and the talented team at OCM, who share in our ongoing commitment to the highest levels of excellence and customer satisfaction," says Tony Mouser, chief executive officer of MHS. "We are excited to continue our mission of providing global, best-in-class automation equipment and engineering across the parcel and warehouse and distribution end markets."
Founded in 1976 and headquartered in Parma, Italy, OCM delivers value-added, mission-critical equipment and services to leading international courier and warehouse and distribution logistics companies by providing specialized sortation system technologies and expert systems integration services. With comprehensive state-of-the-art solutions, OCM offers highly-customizable, automated handling systems to its customers to ensure the optimization of their workflows and supply chain infrastructure.
"Since our founding in 1976, we have always maintained a steadfast focus on reliability, proficiency and advancement of our cutting-edge solutions, which has enabled us to grow from a small-scale material handling and packaging solutions provider for food companies in Northern Italy to a leading international provider of sortation system technologies for the courier and warehouse and distribution market," says Antonio Amadasi, chief executive officer of OCM. "We are very excited to align ourselves with Tony and the MHS family, and believe that our new partnership will further enhance our ability to provide our customers with comprehensive, customizable offerings that address their most complex logistical needs."