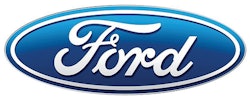 Dulles, VA—Nov. 27, 2002—Ford Motor Co. is set to hand over its trade operations in Europe to trade specialist Vastera, expanding the solution provider's services for the automaker beyond North America and Mexico.
Vastera, which offers software, trade management consulting and managed services designed to streamline global business, is set to take over Ford's European trade operations as of December 1. The fixed-fee deal is worth about $3.9 million per year over the course of four years.
Vastera began managing Ford's U.S. global trade operations in September 2000. Subsequently, Vastera assumed responsibility for the automaker's Mexican global trade operations in February 2001, and then Ford's Canadian global trade operations a month later.
In conjunction with the European announcement, Ford, which holds about a 20 percent stake in Vastera, has agreed to extend the guaranteed period on its current agreement with the provider for the U.S. and Mexico operations through August 2005. Also, Ford and Vastera have reached agreement on the transition of Ford's operation to Vastera's software platform.
"Vastera continues to drive substantial operational efficiencies within our global supply chain," said Roman Krygier, group vice president for manufacturing and quality at Ford. "Since taking over our North American trade operations, Vastera has reduced our duties and brokerage costs significantly. We look forward to comparable hard-dollar savings and continued excellent service in Europe as Vastera assumes responsibility for our European trade operations."
The contract will effectively give Vastera a presence in the automotive sector in four European countries, including Spain, Germany, Belgium and the United Kingdom.
Under the new European contract, Ford staff will be transitioning to Vastera over the course of the contract, with no staff moving to the solution provider immediately, unlike under the North American agreement. However, in a conference call on the latest announcement, Vastera President and CEO Mark Ferrer said Vastera will gain immediate access to Ford's intellectual property, business process and skills around global trade.
Vastera will pay Ford to use the automaker's systems, facilities and employees until the solution provider can transition to its own systems. Ferrer admitted in the call that Vastera's gross margin on the European contract will be low since this is the provider's first client in the auto industry in this new geography. However, he added, "we will see margin improvement over time as we deploy our systems and our processes."
In addition, Ferrer said Vastera will be looking to leverage its expanding European presence to attract new clients and expand its business in the Old World. "This [deal] gives us credibility [and] additional skills and processes that bring additional value to those clients, so I would anticipate over time that it clearly would assist us in opportunities," he said in the conference call.
Companies in this article