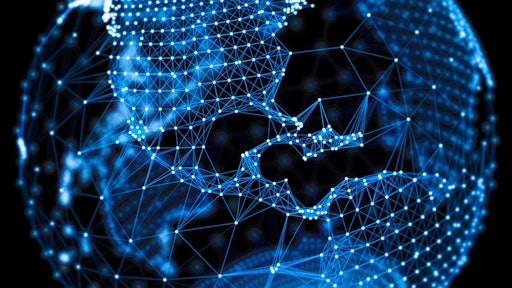 Marine Transport International (MTI) is deploying the world's first public blockchain solution in the global shipping industry. A freight forwarder based in the United Kingdom and the United States, the company provides technology-based freight forwarding solutions for global shipping companies worldwide.
MTI is using the TrustMe public blockchain technology and the services from predictive analytics expert Black Swan Data Limited. The technology will be used within its SolasVGM product offering to enable the secure and open dissemination of shipping container information.
Public blockchain technology will connect the supply chain together in a way which the industry has never seen before. Furthermore, trust and partnership is reinforced with the blockchain in an industry in which such principles can, at times, be misunderstood.
"Blockchain has the ability to empower our industry into a true digital age. Instead of a verified gross mass (VGM) message being delivered sequentially to parties within the supply chain, our platform can provide a decentralized approach to delivering VGM messages. The sheer volume of containers processed per year means that safely decentralizing the management of these containers will radically reduce the complexities of shipping. A grass roots approach in collecting and storing information on the blockchain is how shippers will be able to reap the full benefits of the technology. We are now a public blockchain company, and our focus is on delivering tangible benefits to global trade and all the actors within the supply chain," said Jody Cleworth, CEO of MTI.
To read the full story, please click here.