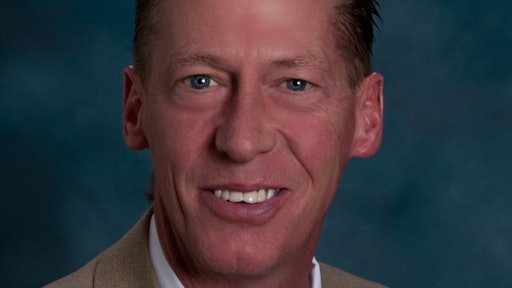 Appleton, Wis.—Feb. 17, 2012—Third-party logistics services provider WOW Logistics appointed Mike Gebhardt to its newly created role as Director of Business Development. This position will explore new opportunities representing all facets of WOW's business offerings including warehousing, distribution, value-added services, transportation, leasing, build-to-suit and cheese financing program.
"I am very excited to join the WOW Logistics team" said Gebhardt. "The culture, business reputation and supply chain growth initiatives were a great fit with regard to my history in contract logistics warehousing, transportation and value-added service offerings. WOW's commitment to customer service, supply chain management technology, safety and their people are key to their rich tradition of developing and maintaining relationships with customers and associates."
Gebhardt brings 25 years of warehousing and distribution industry experience to WOW Logistics. His additional logistics expertise within the dairy, food and beverage industries will accelerate WOW's business development strategy.
"We are excited to welcome Mike to the WOW sales team," confirmed Jamie Wally, Vice President of Sales & Marketing for WOW Logistics. "With his extensive background and experience in warehousing, logistics and business development, he will play a key role in helping us achieve our strategic sales initiatives. The logistics industry continues to play a vital role in today's supply chain and WOW is making an investment in our future by adding an industry expert like Mike."

Gebhardt is an active member of the Wisconsin Warehouse Association (WWA), International Warehouse Logistics Association (IWLA), Warehouse Education and Research Council (WERC) and the Council of Supply Chain Management Professionals (CSCMP).