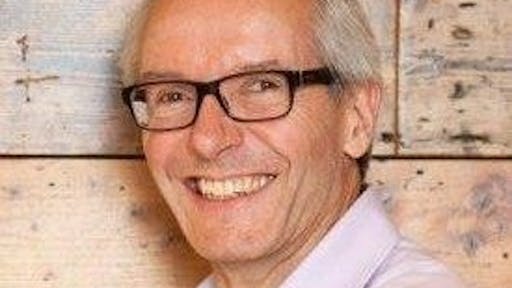 For highly-recognized chains such as Sam's Club and H-E-B, closing the doors of underperforming stores to shoppers isn't all bad news. The decision yields two primary benefits: consolidated space and reduced costs. Yet, there's another unrealized benefit that comes from transforming the physical store into an e-commerce fulfillment center; and that's more efficient order fulfillment.
Equipped with the appropriate tools to take on a world where added purchase and delivery options continue to stress supply chains, companies are learning to position inventory in strategic locations. This allows customers to procure products how and when they want them. Reallocating valuable real estate to focus on the needs of omni-channel commerce in this way helps provide localized inventory that makes fulfilling online orders much faster and cheaper. It is also done while reducing the burden of managing under performing retail locations.
Dark stores are secret weapons in the fulfillment battle
A study by Forrester and NRF found that 27 percent of retailers feel that omnichannel fulfillment strategies are a key concern in 2018. This is due in part to the steady rise of eCommerce orders that make traditional fulfillment models, those focused on a small set of distribution centers, expensive and slow. Often, an over reliance on stores alone to carry the fulfillment burden can be a challenging situation. Not done well store fulfillment raises risks such as out-of-stock items and rising retail ship-to-order ratios which can hurt customer relationships. With smart solutions and management, these issues become far less relevant. Yet they are still an issue with which retailers must contend.
To find a happy medium, we're seeing these under performing stores become regional fulfillment hubs to serve customers within the vicinity. In the age of Amazon, shoppers expect fast delivery times. As such, they will have their expectations met through former local stores, now stocked with inventory specifically for online orders. This fulfillment concept, already popular in Europe, is increasingly gaining traction in the U.S.
Customers' needs are changing and retailers' delivery options should follow suit
Here's why this makes sense: Mobile apps and web-based services have given way to a wide range of options retailers can offer shoppers. Features such as curbside pickup at grocery stores and buy online, pick up in store offered by apparel retailers are becoming standard practices. Retailers also manage fulfillment by coordinating shipments directly from manufacturers. Alternatively, they team with third-party logistics firms (3PL), drop-shipping or ship-to-partner, in which shoppers can pick up at a depot, carrier, post outlet or locker.
The most common fulfillment model, a straight 'order in – warehouse fulfills' process, does not provide the flexibility to optimize across other options. It fails to leverage the retailer's full resources. Rather than sticking with this simple fulfillment option, retailers should focus on choosing what makes the most sense for a specific order. Another benefit of shifting to an omnichannel business which uses many options to deliver goods to shoppers, is the safety net it provides. If one fulfillment route fails, the operation can pivot to other options.
With the right tools, a seamless omnichannel experience is possible
Making sure retailers have the right tools to execute their omnichannel vision is essential. As retailers adapt, they should prioritize efforts to unify key systems. Retailers need to focus on improving inventory visibility, leveraging in-store pick-and-pack and better use existing brick and mortar assets.
Multiple distribution centers tend to blur the accuracy and visibility of a retailer's inventory. This results in complex processes that extend delivery times. Worse yet, they hurt customer satisfaction and ultimately damage the company's bottom line. Instead, the ability to close a stand-alone distribution center and focus on leveraging local merchandise stock from all inventory locations will lead to quicker service and more satisfied customers.