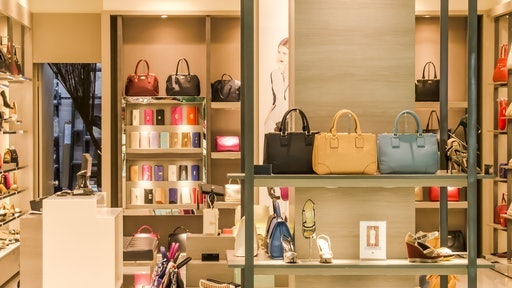 Pexels
As the Coronavirus disease (COVID-19) pandemic rages on—and with public health experts concerned about a major surge in cases—many brick-and-mortar businesses are searching for some semblance of normalcy in what has been an extremely difficult year for retailers.
Looking only at the data for the first two months of 2020, you might have been tempted to declare that it was shaping up to be a banner year for brick-and-mortar retailers. In the last week of February, national in-store traffic was up 3.5% compared to the previous year. The U.S. had experienced 23 consecutive quarters of GDP growth, one of the longest such periods in modern history. It felt to many like there was nothing that could cool down the U.S. economy.
And then, beginning in early March, the bottom fell out. As the COVID-19 outbreak proliferated across the country and around the world (and as state and local governments wrestled with how to control it), foot traffic dropped precipitously across the board. By the end of the month, nationwide retail walk-ins were at a paltry 27.1% of the previous year's figures. The country hit its low point in mid-April when in-store traffic was down 75% from the previous year. Obviously, that is a huge decline, and to my knowledge we have never seen such a precipitous drop in foot traffic.
From the period of mid-April through June, the industry experienced a slow but steady increase in foot traffic, and climbed back up to 50% of last year's numbers. Now, that is still quite a bit down from normal, but the trends were looking encouraging. However, since July, there has been a flattening of retail traffic, and remained around the 50% mark for the past 3.5 months. Clearly, foot traffic to retail shops, restaurants and offline venues across the country remains down quite significantly.
Today, with over 221,000 COVID-19 deaths now confirmed, and with 14 states recently hitting record levels of Coronavirus hospitalizations, consumer concerns about the possibility of catching or spreading COVID-19 by way of social contact are as high as they've ever been. Though many merchants have taken measures to make their locations safer for workers and shoppers alike, a great many would-be patrons are still wary of being in close proximity to others.
Consequently, there's been a huge increase in online sales in 2020, and expect to see even more people shopping online in the final three months of the year, especially with Amazon pushing its annual Prime Day from July to October. Last year, hundreds of other retailers also offered their own deals and discounts around the event.
The good news is that there are a number of reasons for offline retailers to be optimistic. A number of studies have shown that despite the explosive growth of e-commerce, the tactile in-store shopping experience is still very powerful, as evidenced by the fact that even during a global pandemic, half of all consumers are still shopping in stores.
But, as brick-and-mortar businesses continue to navigate this uncharted retail landscape, there are a number of potential pitfalls they should avoid:
Letting your guard down. Yes, we're all growing frustrated from spending so much time at home. It is clear from the data, however, that a big proportion of the population is still massively concerned about offline shopping during this period. In this environment, it is critical that merchants maintain safety precautions to alleviate these consumer concerns—doing things such as sanitizing surfaces, limiting store capacity to encourage social distancing, and keeping mask policies in place. But, it is also imperative that merchants let their consumers know about these actions and get the word out to their customers about how they are (safely) open for business.
Ignoring delivery. Consumer demand for delivery has grown dramatically since the start of the crisis. With COVID-19 infection rates hitting and even exceeding their previous peaks, it is likely we'll see the return of stricter quarantine orders and accompanying business restrictions on in-store activity. As a result, consumer demand for delivery will continue to remain high, and businesses should have the capabilities in place to meet that demand.
Cutting your online marketing budget. As counterintuitive as it may seem in a down economy, now is actually a great time to boost online advertising for new customers. Since more people are staying home and spending more time online, and because many brands have reduced their marketing spend, the cost of online inventory is now comparatively low. This combination of record-high online engagement with lower internet advertising costs has meant that we are seeing some amazing digital campaign performance, and that's expected to continue through the end of the year and beyond.
As we approach the end of the year and look toward 2021, it is apparent that we are far from being out of the woods with COVID-19. Making sure that you are prepared for what is likely to be the "Next Normal" will be critical to thriving in this period.