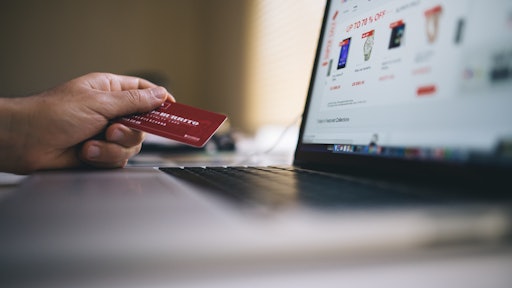 Getty Images
While the June retail numbers released by the U.S. Department of Commerce sparked hope as sales increased 7.5%, almost back to pre-pandemic levels, uncertainty as to whether this trajectory will continue looms large as many states have had to pause reopening efforts. However, e-commerce shows no signs of slowing down. It continues to soar, having enjoyed record year-over-year sales and accounting for nearly two-thirds of all of June's retail growth in the United States. This is a clear indicator that the majority of consumers are still choosing to do their shopping from the safety of their homes rather than visiting brick-and-mortar locations, regardless of any safety measures stores are putting in place.
Shifts in consumer demand require the ability to quickly add new categories, expand product assortment
Online shopping has been on the rise for months with sales surpassing Black Friday numbers in April. According to CommerceHub data, throughout the second quarter, retailers that specialize in home and office products experienced more orders than they did during the same timeframe last year. Beyond the basic essentials, products like games, items being sold for do-it-yourself projects at home such as paint and wood-working-related products and outdoor products like grills, patio furniture and pool equipment continue to see high demand.
In the last month, data reveals an increase in orders for school supplies, office supplies like desks and chairs, moving boxes and janitorial supplies, as well as for personal protective equipment, indicating that while consumers are buying products to help them settle in to remote work for the long term, others are preparing to return to offices as businesses begin bringing employees back on a full-time or flex schedule.
On the other hand, retailers specializing in fashion are finding that consumers are less focused on buying clothing and accessories when they're spending so much time at home. Therefore, brands are offering deals at peak holiday season prices in an attempt to increase sales and offload excess inventory.
Are retailers keeping up with e-commerce demand?
Out of stocks continue to run rampant as consumer needs change. CommerceHub research shows 75% of consumers have searched for an item to purchase online only to find that it was out of stock, and delivery promise windows have lengthened. The delivery dilemma is further exacerbated by the fact that delivery services have been so bogged down by the surge in deliveries that they started capping how much retailers can ship from stores.
Unfortunately, there are many retailers who have been struggling well before the pandemic wreaked havoc on supply chains. They've been debt-laden and have done little to innovate and cut costs. Meanwhile, big-box retailers have been able to maintain the flow of products by diversifying their supply chains and leveraging their many physical locations as fulfillment centers for online orders and curbside pickup.
How to navigate seasonality and holiday peak shopping
With so much uncertainty, retailers must be incredibly agile in the months ahead, particularly as we inch closer to peak shopping seasons. Back to school will look very different as schools and universities alike determine reopening plans. As some schools open up across the nation, there likely be an increase in back-to-school shopping, but it will be down or flat overall compared to other years. This is with the exception of purchases for electronics and ergonomic accessories to help students still participating in distance learning.
Holiday shopping as we know it will no longer be the same – some brands have already announced they're closing their doors for Thanksgiving, and can expect others to follow suit in the coming weeks, minimizing crowds and driving discounts online.
Retailers must prepare for an influx in online orders over the next several months and beyond by focusing on assortment and product expansion to offer items that are seeing demand. Retailers that have implemented diversification strategies such as drop ship have been able to weather changing customer needs month-to-month. A well-executed and strategic drop-ship program has enabled them to quickly pivot as needed to get their items direct-to-consumer, which includes having better control over delivery timeframes and increasing back-end logistic efficiencies so they can protect their brand and customer experience.
Leveraging physical presence is also key in offering new levels of convenience that will ultimately keep consumers coming back for more. Options like curbside pickup, buy online pickup in-store and buy online return in-store should be made more available to shoppers; those that offer these faster methods of delivery, returns and exchanges will be at an advantage.
Bottom line is, to survive, retailers will need to be flexible and shift investments to where consumers are spending, which means intensifying their focus on digital while also maintaining a strong in-store presence that caters to consumers need for convenience and safety.